Literary Locations of Anne Boleyn
Anne Boleyn – places of interest to visit.
There's a new TV show on this week in the UK looking at the life and downfall of Anne Boleyn. If you're a fan of historical fiction, you'll be pleased to know that she appears in many novels. Philippa Gregory and Alison Weir are two of the top authors to read if you want to delve into the life of this iconic historical figure.
Reading these novels where the authors give a voice to the women of the time is a very interesting thing to do. Whilst there are only so many records of what Anne and women like her really did and thought, these novels allow you to see history through their eyes and it's a fascinating way to travel.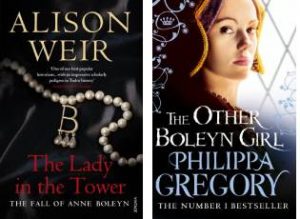 Locations of Anne Boleyn you can visit via books or for real!
The place to start on your Anne Boleyn trail!  Located in the village of Hever, Kent, near Edenbridge, Anne and her family once lived approx 30 miles south-east of London. From 1462 to 1539, it was the seat of the Boleyn family, her father having inherited it in 1505 when his father died. Anne Boleyn was of course Henry VIII's second wife. His fourth, Anne of Cleves would later be gifted the property by Henry VIII.
It's a stunning home set over three floors and filled with antique furniture, Anne Boleyn's prayer books, and Tudor paintings. You can see the dresses and costumes Anne and Henry would have worn. There's also a torture room…..
Greenwich Palace
…where Anne Boleyn lived with Henry VIII before her downfall
Henry VIII spent a lot of time here as it was one of his favourite palaces. Anne's daughter Elizabeth was born here. The location oft the palace was significant as Henry VIII was particularly fond of ships and the navy, and Greenwich was perfectly placed so he could visit Deptford and Woolwich.
Tower of London
Anne was imprisoned in the Royal Apartments before her death.
Filming locations 
St Michael's Church, Emley
This doubled as the King's Hall. Imagine what might have gone on in here! Eating, dancing and dodgy dealings….
Oakwell Hall doubled as Hatfield House in Hertfordshire. You might recognise this from the ITV drama Victoria and it apparently inspired
Charlotte Brontë in her novel Shirley as it appears as "Fieldhead".  The timber-beamed interiors are stunning and you can imagine you are in Henry VIII's bed chamber although you can keep your head intact whilst doing so!
Now a National Trust country manor, this magnificent building doubled for Greenwich Palace's gardens and stables in the TV drama. This was the main setting, main home for Anne and Henry and you can almost hear the flute playing, the rooms alive with dancing and of course intrigue…
Another setting for Greenwich Palace's gardens was Studley Royal Park and Fountains Abbey.
Keep an eye out for the lake as this was used for riverbank scenes set at Greenwich Palace. Apparently, some of the Ingelby family who lived her for more than 700 years worked for Henry VIII and Anne Boleyn's daughter, Elizabeth I.
Located in the Yorkshire Dales, it was used for some of the London street scenes in Anne Boleyn.
The Seymour house was actually the hall itself on screen.
You can visit but you need to book. Lots of people get married here. With more luck than Henry VIII's wives you would hope.
Why travel to the Tower of London when you can squint your eyes in the Yorkshire sunshine and imagine you are here. This castle played more than one role as its exterior was also used for Greenwich Palace. So two locations for the price of one!
The interiors are so grand that they were used to represent Anne's bed chamber, privy gallery as well as the Tower apartments where she was imprisoned.
A staple in many a literary adaptation. In Anne Boleyn, this doubled as Greenwich Palace's gardens and riverbank. You might also recognise it from Bridgerton, Brideshead Revisited, Death Comes To Pemberley and Victoria!
Enjoy your visit around Anne Boleyn's locations and follow in the footsteps of this iconic figure from history!