Literary Gothic Locations for Winter Reading
Have yourself a very gothic winter
The dark nights are well and truly here and it's time to snuggle down and read a good book. One that transports you to the gothic house with a roaring fire we all aspire to spend some time during winter in. Right?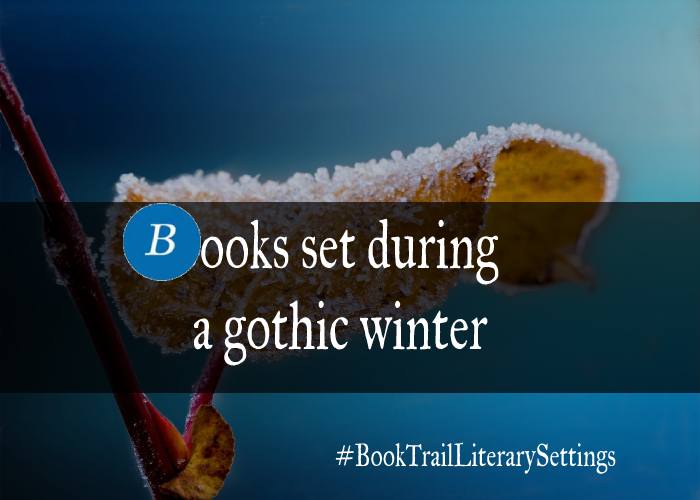 There is a gothic bunch of authors who can magically transport you to a candlelit, gothic, mysterious setting with a roaring fire and a grand staircase in a single book. However, there are often ghosts, secrets in the walls, fires that go out for no reason and someone tapping at the window in the middle of the night but then this is gothic fiction!
Prepare for a night on your own in a gothic mansion with:
Laura Purcell, Daphne du Maurier, Anita Frank, Martin Edwards and Anna Mazzzola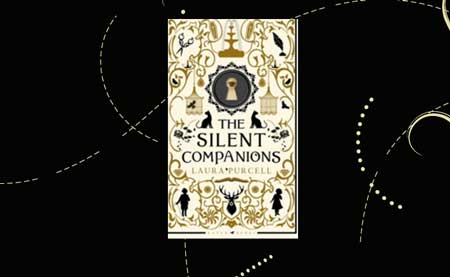 The Silent Companions is set in a gothic mansion   – perfect for a gothic Christmas with all the trimmings. There's no turkey here though, just some creepy dolls that appear to move on their own accord.
The grand gothic mansion is evoked with style. Remote, surrounded by mist and fog, isolated by the damp British countryside…
"Only a few lamps were lit, flaring in patches and revealing red flock wallpaper"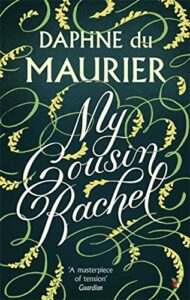 Well, Christmas is all about unexpected and sometimes unwelcome guests and what book better encapsulates this than this one?
Philip lives with his aged cousin Ambrose who goes away to Italy only to marry. He dies when abroad and his widow, Rachel comes back to the house where Philip lives. Now the heir to the house and fortune, Philip suspects Rachel might be responsible for Ambrose's death . Nevertheless, she soon captivates him.
If you are fearing someone uninvited or a family member you're not keen on turning up, just keep this book in mind and poor Philip!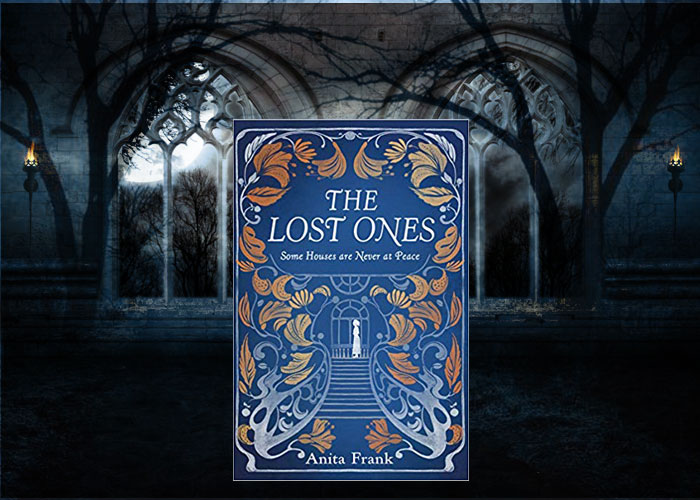 Ok, so I have been banging on about this novel for some time but it is BRILLIANT for a gothic setting with a spooky theme. There's a giant staircase, walls with ears, a roaring fire, panneled walls and doors…but also footprints in empty rooms, noises that can't be accounted for and one guest who is definately not been invited…
Great for a dark winter's night!!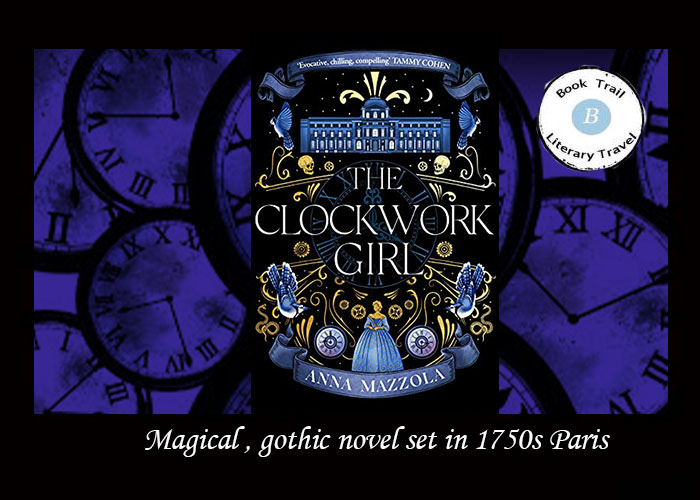 This is a gothic world perfect for Xmas. There's something very Nutcracker about this novel with its mechanical toys, clocks, clockwork automata. This novel is FULL of this wonderment and an added plus – you get to spend the time in Paris!
This feels like the perfect holiday read with its blend of magic and mystery, The gothic side really comes across in the old house where the clockmaker lives and where he produces his creations in his secret workshop.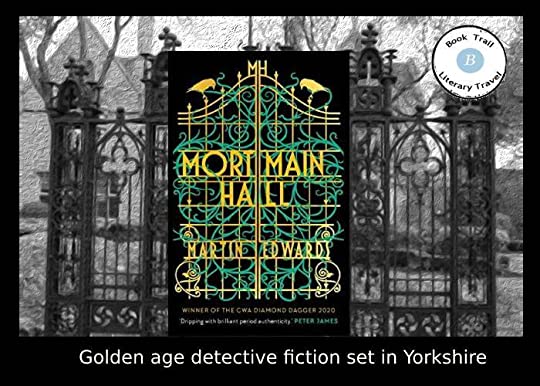 This gothic mansion is the first one Martin evokes for Rachel Savernake in his new series. The name Mortmain Hall contains the French word MORT which means death makes this the perfect gothic setting!
I was completely wrapped in this golden age world and the very complex but brilliant series of mysteries and investigations. The guests at the hall have gathered during the novel . The entire feel to the book is very Christie-esque.
You should really spend some of winter with these authors in their individual gothic houses. Imagine the fire, the gothic overtones and the promise of a very unexpected guest or guests…