The Clockwork Girl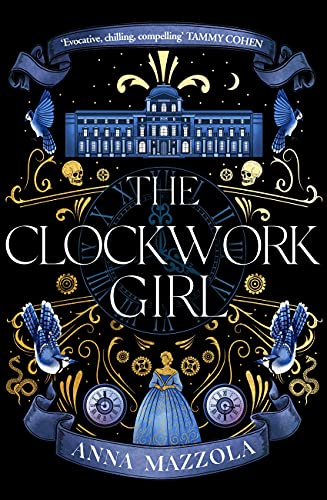 Why a Booktrail?
1750: What is the famous clockmaker of Paris really creating in that workshop?
What you need to know before your trail
In the midst of an icy winter, as birds fall frozen from the sky, chambermaid Madeleine Chastel arrives at the home of the city's celebrated clockmaker and his clever, unworldly daughter.
Madeleine is hiding a dark past, and a dangerous purpose: to discover the truth of the clockmaker's experiments and record his every move, in exchange for her own chance of freedom.
For as children quietly vanish from the Parisian streets, rumours are swirling that the clockmaker's intricate mechanical creations, bejewelled birds and silver spiders, are more than they seem.
And soon Madeleine fears that she has stumbled upon an even greater conspiracy. One which might reach to the very heart of Versailles…
Travel Guide
Discover your way around Paris like Clockwork!
This novel transports you utterly and completely to 1700s Paris. The streets are cobbled, the hansom cabs clatter along the streets which are covered in mud, all kinds of waste matter and poverty. We venture to all sides of the city from the squalor of Les Halles to the most opulent of places, Versailles.
The most fascinating place of all is the workshop of the clockmaker. He  has a workshop on Ile de la cite in the centre of Paris and then he starts to work in his rooms at Versailles. Versailles is to be the venue for the grand unveiling of his most creative work.
This version of Paris is dark, magical, chilling, gothic and very, very enticing. Just be careful where your fascination with this place will take you…
BookTrail Boarding Pass: The Clockwork Girl
Destination/Location: Paris  Author: Anna Mazzola Departure: 1750
Back to Results