The House of Whispers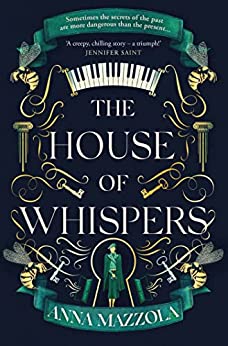 Why a Booktrail?
1938: Sometimes the secrets of the past are more dangerous than the present…
What you need to know before your trail
As the world teeters on the brink of war, talented pianist Eva Valenti enters the house of widower Dante Cavallera to become his new wife.
On the outside, the forces of Fascism are accelerating, but in her new home, Eva fears that something else is at work, whispering in the walls and leaving mysterious marks on Dante's young daughter.
Soon she starts to wonder whether the house itself is trying to give up the secrets of its mysterious past – secrets that Dante seems so determined to keep hidden.
However, Eva must also conceal the truth of her own identity, for if she is discovered, she will be in greater danger than she could ever have imagined…
Travel Guide
Rome, Italy 1938
Fascism is starting to spread and take hold across Italy. Its leader, <ussolini aligns himself and his country to Hitler's Germany. The ripples of this, the consequences of this will be far reaching and totally unexpected.
The novel shows how a united country, a united peoples can turn on its head. There is tension in the streets, tension inside homes, and people are starting to suspect and fear each other. This is Mussolimi's Italy and it is on a path towards destruction and something from which it may never escape.
BookTrail Boarding Pass: The House of Whispers
Destination/location: Rome Author/guide:  Anna Mazzola Departure Time: 1938
Back to Results