Fiction from Afar's Translated Crime Fiction BookTrails part 2
Top Ten – 2023's Translated Crime Fiction
My 2023 book trail will see me travel across several continents from the comfort of my armchair as I look to read the best of translated fiction with a criminal edge. Yesterday I went to five key locations and today, there's even more travelling to exotic yet deadly places….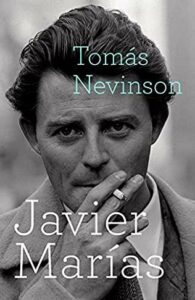 6. A posthumous espionage thriller from Spain
The Observer described this author as 'Unquestionably the most significant Spanish writer of his generation.'  Javier Marías was born in Madrid in 1951 and died in 2022. He published fifteen novels, three collections of short stories and several volumes of essays. His work has been translated into forty-three languages and has won a dazzling array of international literary awards.  He even won the prestigious Dublin IMPAC award for A Heart So White. He was also a highly practised translator into Spanish of English authors, including Joseph Conrad.
The self-named protagonist of  Tomâs Nevinson is a retired British Secret Service member. He is now living in Madrid during the 1990s at the same time as the campaign of terror by Basque separatists ETA . One day, he is approached his sinister former handler, Bertram Tupra with one last assignment.  He is asked to go to go back undercover, in a small Spanish town. His mission is to find out which of three women who moved there a decade ago is in fact an ETA terrorist, on loan from the IRA. Still in his forties and lured by the appeal of once again being on the inside, he accepts the job. As he gets closer to the three women, he finds his task becomes far harder than he imagined.
Tomâs Nevinson by Javier Marias, translated by Margaret Jull Costa is published by Hamish Hamilton Ltd on 30 March 2023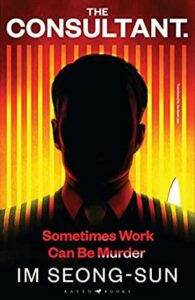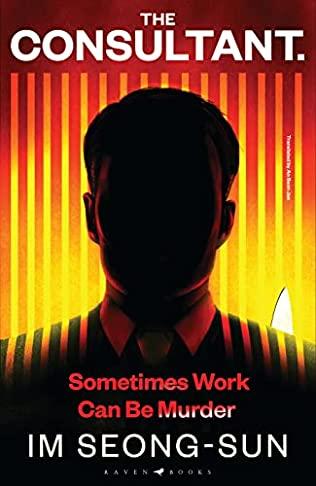 7. A revelation from Korea
No list of translated crime fiction would be complete without a novel or two from the Far East, but for this list I have sidestepped the forthcoming novels by Yukito Ayatsuji and Seishi Yokomizo to look at a Korean writing sensation. Until now about 80 to 90 percent of Korean authors' works that have been published overseas have been done by small independent publishers based in Europe, yet one of the largest publishers in the world, Bloomsbury, has purchased the English language rights for The Consultant by Im Seong-sun.
Born in 1976, Seong-Sun suffered from severe agraphia, an acquired neurological disorder causing a loss in the ability to communicate through writing, after his mother passed away having battled with cancer for seven years. "The Consultant" was the first fruit of his years of efforts to cure himself of the disorder which went on to win the Segye Ilbo Literary Prize. Since then, he has written 10 books and won Korea's Young Artist Award. While you may soon see promotion proclaiming The Consultant as "Severance/Squid games meets Dexter", this novel does have a very interesting premise, it's a tale of assassinating people under the guise of suicide, chronic ailments or tragic accidents combining the tension of crime fiction with searing social criticism.
Barbara J Zitwer said: "Only a Korean author would come up with the idea of a murder designer who is actually a puppet of a corporation that controls every part of his life, including paying for plastic surgery for his love interest, his secretary, behind his back! Im Seong-Sun proves that there must be something out-of-this-world in the water and air of Korea that produced him. His sensational, ironic, funny, biting, philosophical thriller takes the reader on a new, throbbing, suspense-filled journey where there is no turning back."
"The Consultant" has been translated into English by Brother Anthony (An Seon-jae), who is one of the judges of The Korea Times Translation Awards, his work has won the Korea Times Translation Award, the Koran PEN Translation Award, the Daesan Translation Award and the Korean Republic's Literary Award.
The Consultant by Im Seong-sun, translated by An Seon Jae is published by Raven Books on 13 April 2023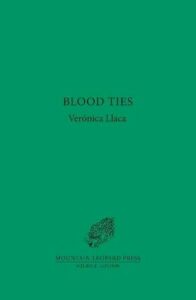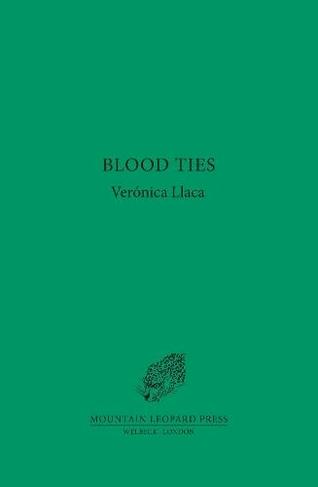 8. A tale of cursed bloodlines from Brazil
Veronica E Llaca is another author whose English language debut will be published in 2023 by Christopher MacLehose's new imprint Mountain Leopard that has so many forthcoming titles of interest.
This is the fictionalised account of the true story of Felicitas Sanchez, 'The Ogress of Colonia Roma' as she was coined by newspapers at the time. Other phrases used to describe Mexico's most infamous serial killer included Hyena-Woman, Infant Annihilator,  Witch, Child-Chopper, Butcher of Little Angels and Monster.
When in 1985 a new range of murders appear to mirror those carried out by her over 40 years earlier writer Ignacio Suarez is determined to discover the cause. As well as a compelling crime story which questions the origin and inheritance of evil, the novel also examines societal attitudes to abortion, rape and femicide.
Guillermo Arriaga, Academy Award-winning screenwriter of Babel who is a successful author in his own right has stated "Verónica Llaca is James Ellroy's literary sibling. This crime novel astonishes with its handling and use of language, time, and voice" while Diario de México has written "With rich prose and based on a horrifying true story, Verónica E. Llaca builds a thriller around two timelines about blood ties and difficult decisions with consequences that may destroy more than one life."
Blood Ties by Veronica E Llaca, translated by Mark Fried is published by Mountain Leopard on 11 May 2023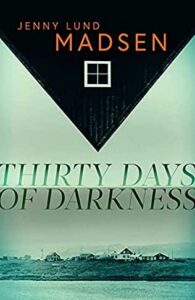 9. An exciting Danish take on Icelandic Noir
The dramatic atmosphere of Iceland has not only inspired many of country's own writers. It has also appealed to authors from other nationalities. These authors  include Quentin Bates (Gunnhildur Mysteries), Joachim B. Schmidt (Kalmann) and Gerwin van der Werf (The Hitchhiker).
Jenny Lund Madsen may be a new name, yet she has long been a successful screen writer for Danish television. Her best known work is the thriller Follow the Money.
When failing literary author Hannah falls out with the immensely popular thriller writer Jorn Jensen at a Danish book fair, he challenges her to write a crime novel in thirty days. Her editor sends her to Husafjoedur – a quiet, tight-knit village in Iceland for inspiration. Filled with colourful local characters, she stays with a batty old woman who does not speak Danish. What's worse, Hannah hardly speaks Icelandic. Yet when a dead body is found, she tries to solve the case. This novel is the start of a new series. It is multi-layered with a level of humour particularly in respect of the publishing industry. It makes the start of a new series by Orenda Books.
Thirty Days of Darkness by Jenny Lund Madsen, translated by Megan Turney is published by Orenda Books on 11 May 2023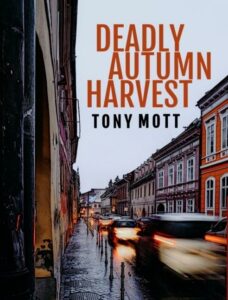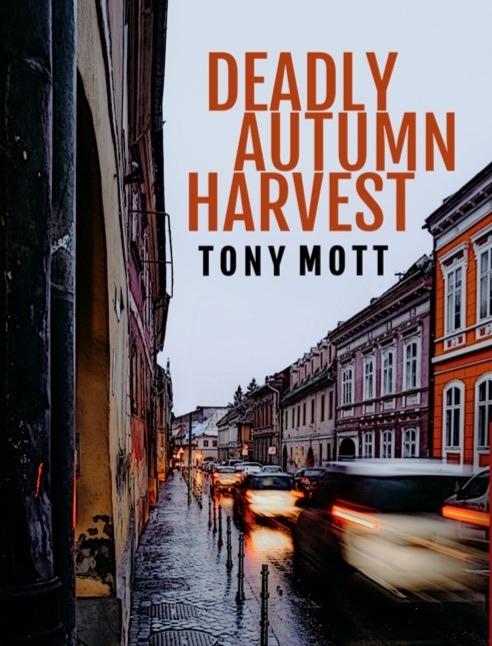 10. A serial killer in the picturesque Romanian city of Brașov
Tony Mott is the nom de plume of Antoaneta Galeş. The name was was chosen to honour her grandfather, as Mott was her mother's maiden name. Born in Brasov, Romania in 1970 she published her first novel in 2008. Since 2019 she has been publishing a new series that follows forensic pathologist Gigi Alexa. Earlier this year, she was awarded the Romanian Mystery & Thriller Award. 'Deadly Autumn Harvest is the first novel in the Gigi Alexa series to be translated into English.
When what seems to be a series of random murders start troubling the beautiful Carpathian town of Brașov, the police ask Gigi Alexa for their help.  Their task is to handle one of the rare instances of a serial killer in Romania. Encountering prejudice as an ambitious woman in a misogynistic world, she soon discovers that the killer may be on her trail.
Jurnalul Unei Cititoare has described this as a book that keeps you hooked. A novel that challenges you to descend into the darkness of the human mind of a demented criminal. Blutopia reveal it is cinematic, impossible to put down. They recommend it to those who want to discover contemporary Romanian authors who write well.
Deadly Autumn Harvest by Tony Mott, translated by Marina Sofia will be published in June 2023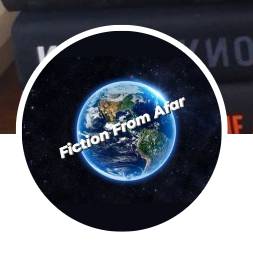 Twitter:   @FictionFromAfar  Instagram : @fictionfromafar