Deadly Autumn Harvest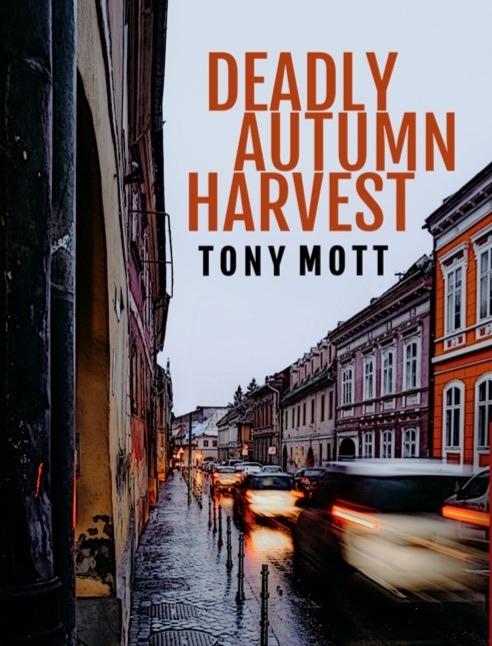 Why a Booktrail?
2022: Could there be a serial killer in Romania?
What you need to know before your trail
When what seems to be a series of random murders start troubling the beautiful Carpathian town of Brașov, Gigi Alexa is asked to collaborate with the police to handle one of the rare instances of a serial killer in Romania. Encountering prejudice as an ambitious woman in a misogynistic world, she soon discovers that the killer may be on her trail as well.
Travel Guide
Braslov
Brasov has many different names: Corona, Kronstadt, Stephanopolis, Brasso, Barasu, Brasov – the symbol of the town is a crown on an oak tree.
Strada Trotuș – Site for the first murder, on a narrow street behind a cemetery (in fact, close to two cemeteries). The victim mentions that she can see Poarta Schei (Schei Gate) in the distance, which marks the entrance to the Old Town. It is said that if you make a wish when you pass through the gate, it will come true.
Town Hall Square – is mentioned many times in the book, the centre of the Old Town in Brasov, close to the Black Church, a place where Gigi often gets her best ideas next to the fountain that never works. The most visited part of Brasov. The building at the centre of the square is not a church, unlike in most medieval towns, but the Council Building (City Hall). Parts of it date back to 1420, but it was given a baroque face lift in the 17/18th century. It was traditionally also a busy market place.
The Shepherd's Hut restaurant  -where another murder takes place, in the mountains above Brasov, on the way to the resort Poiana Brasov
Tâmpa Hill – with its cable car, Hollywood-like Brasov sign and lots of lovely paths through the forest where murderers and their victims can go running…
Black Church – so called because its walls were blackened by a major fire in 1689, which destroyed its roof and most of the furniture inside the church. But maybe connect it with the Town Hall Square (Piata Sfatului in Romanian)
BookTrail Boarding Pass: Deadly Autumn Harvest
Destination:  Brașov  Author/guide: Tony Mott  Departure Time: 2022
Back to Results