Ireland – EMMA HANNIGAN – Summer's well and truly here!
Emma Hannigan is a busy lady at the moment. She has been travelling and blog touring since last week. And she's stopping off on the Booktrail today to chat about locations and places she loves to visit.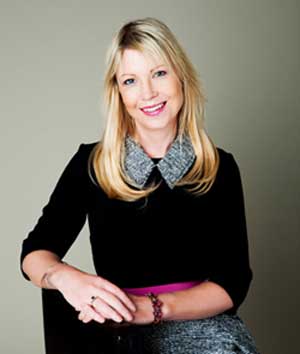 She's just published her novel The Summer Guest and it's a real weepie! I've been baking again as well, so we're going to have a brew. Please take a seat and join us.
Hi Emma come on in. Oops mind the cat. He's not even mine – he just wanders in from next door. Still he looks like the cat from a Swedish children's book called Pettson and Findus so it's ok – 😉
I digress, but welcome again! Hope you like lemon drizzle. I thought we would have a cake fit for the summer.
The table is all set. I've also got a few travel brochures here for inspiration incase you need them, but I guess you don't have much time to travel really do you?
I'm a real home bird and love nothing more than sitting around my kitchen table with as many family members and friends as I can shoe-horn in. My day-to-day life is pretty hectic. Between ferrying my children, cooking cleaning running a home and working full time and my on-going battle with cancer I cherish my downtime! Every now and again it's a real treat to escape.
So if you could pick only five places that you would recommend, what would they be?
The places I've chosen are in no particular order as they all offer such diverse things!
St Lucia – this gorgeous Caribbean island is probably the most relaxing place I've ever been. I've been several times including my honeymoon. It's literally like living in the Bounty advert on TV for a couple of weeks.
Connemara – in the west of Ireland is where I go to exhale. My family have a little holiday home in a tiny enclave called Cashel and it's where I go to find solace. The rugged landscape is breathtakingly beautiful and incredibly unspoilt.
Nerja – a short drive from Malaga, this pretty Spanish village is quaint yet full of restaurants and meandering cobbles streets. I love the language and food in Spain and for me the less hectic way of seeing this country is preferable.
Dromoland Castle – every New Year I go to this County Limerick retreat with my extended family to ring out the old year and welcome the new! This place is only a short drive down the motorway from home. I always arrive exhausted and leave rejuvenated. Although my liver may not agree!
London – I've never lived in London but several friends do. So I've been a regular visitor for many years. Even though it's literally across the pond from home, I am always blown away by the difference between London and Dublin. The vibrancy and energy of this city never fails to inspire me. For me London is diversity personified.
Well you've certainly given me  taste to travel. Where should we go first? I quite like the idea of living in a Bounty advert but I can't resist Spain. Ooh but that castle! Argh! It's too lovely! I suppose I'll just have to visit all five 😉
Thanks for your suggestions Emma!
Susan booktrailer
Booktrail Boarding Pass Information:
Twitter: @msEmmaHannnigan
Facebook: /Author-Emma-Hannigan
Web:  emmahannigan.com