Fanny Blake's Literary locations
Literary locations in the books of author Fanny Blake
There are some authors who like to get a group of characters to sit down and chat. Secrets come out, hidden passions rise to the surface and loyalties are either shattered or made. Author Fanny Blake has a new book out this June where she takes a group of four women to a hilltop hideaway in Mallorca and lets them talk…
A change of location often does you good, and that's what Fanny Blake gives her readers as well as her characters. Taking them out of their comfort zone, their hard lives, away from friends and family, and sees what happens.
They say a change is as good as a rest……
Fanny Blake's Literary locations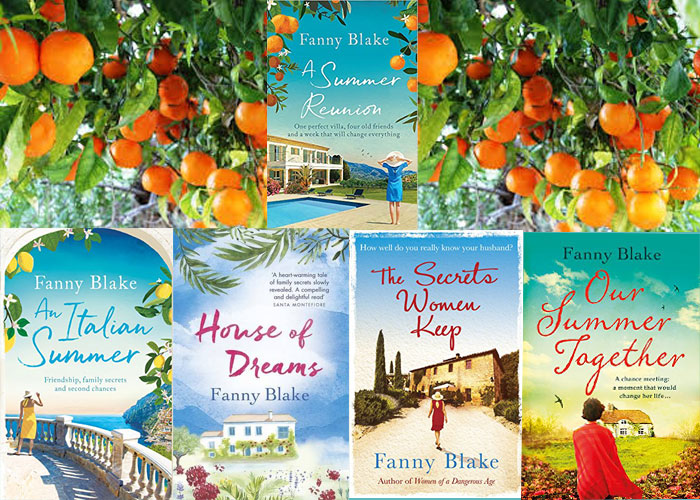 Who fancies a group holiday to Italy, Rome and Naples?
If like Sandy, you feel as if you're at a crossroads in her life, you might find that taking yourself off somewhere new helps you see things in a different way. Her mother has just died and she's found a sealed letter addressed to somewhere in Rome. So, she decides to kill two birds with one stone and deliver the letter herself, getting away to think about things at the same time.
Caro is a mother, grandmother and daughter – she spends all her time looking and caring for other people. When her husband leaves her for another woman, she decides that she has to take time out for herself. And if that's a new man and a new direction in life, so much the better…
Only a weekend in Spain with your siblings to remember your mother- what could possibly go wrong? An entire family is gathering at their hilltop villa in Spain for their mother's annual birthday party. But this time it's going to be rather a poignant affair as it's the first time they're doing this without the head of the family there. But this is  a chance to refresh and reconnect. Everyone it seems is bringing extra baggage on this little holiday!
Rose is waiting for her family to arrive at their villa in Tuscany. She casually looks down when a message pops up on her husband's phone and is shocked by what she reads. This is going to be one interesting time in Tuscany! And that phone message is just the start…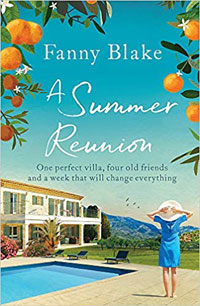 And coming in June:
Mallorca
A Summer Reunion
One perfect villa, four old friends, and a holiday that will change everything…
Amy, Linda, Kate and Jane were best friends at school. Now, years later, they have grown apart. Amy finds out her husband has been swindling her company so needs to get away. She arranges for three friends to join her and that's when the secrets come out…Each woman needs a new start….
Enjoy your Easter Break away wherever you are!