#BookTrailAdvent – Day 11
Today's Advent takes Christmas and Chanukah and turns them both into a literary holiday to remember! There is magic from Hermione and Vianne providing chocolate treats and a question: Would Poirot enjoy playing Cluedo on Boxing Day?

Best books of 2016 and favourite character?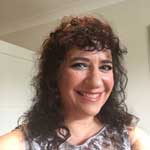 Victoria: Ari Thor of Ragnar Jonasson's Dark Iceland series (but I have to share him with Kate Moloney of the Bibliophile Book Club blog!). Rupture – the next Ari Thor book – is being published as an e-book on Christmas Eve. Woohoo! As for favourite reads…I have at least fifteen…I've put together a special post on them – Top 15 reads of 2016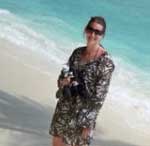 Janet:  I hate to narrow down books, I always feel bad for missing someone out!  I loved Death of a Diva by Derek Farrell, a crime novel peppered with humour that often had me chuckling away to myself. I am a huge Sarah Hilary fan and loved reading Tastes Like Fear. I can't wait for Marnie Rome book number four.
Daisy in Chains by Sharon Bolton and When She Was Bad by Tammy Cohen were both gripping and entertaining reads as was The Constant Soldier by William Ryan and I throughly enjoyed The Secrets of Wishtide by Kate Saunders.
Which fictional characters would you invite to Christmas dinner and why?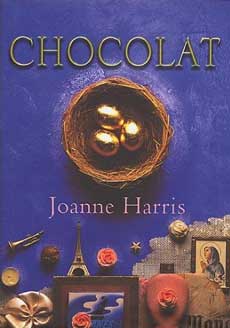 Victoria: Hermione Granger to teach me some magic, ideally a spell to slow down time so that I can fit more into my days. Vianne Rocher, lead character in Chocolat, to provide yummy chocolate desserts. Ben Hope from the Scott Mariani's series – just because I like an 'all-action hero'.
Janet:  Crikey, I'd have to invite them to the pub for something to eat I think as my cooking isn't up to scratch. I've never really thought about my ideal fictional dinner party so I'll go with the first ones to come into my head. Poirot and Miss Marple would be obvious ones. I'd I like to see how they got on with each other. Martha Lost so she can show me how to do the best twirls and Ann Elliot so she can have some respite from her father and sisters for an hour or two.
I'd probably have to make it a murder mystery dinner so I'd invite my favourite detectives; Alex Delaware, Guido Brunetti and Marnie Rome.
If you could give a character in a novel a present to help them/something they need etc what would you give and who to?
Victoria: If there was no limit to the feasibility of the present, I would give the gift of sight to Milo Moon from What Milo Saw by Virginia McGregor. This is the story of a 9-year-old amateur sleuth who sees the world through a pinhole and is gradually losing his vision.
Janet:  One of the last books I read was The River at Night by Erica Ferencik. Four friends get lost in the forest without help. I'd probably give a mobile phone to Win, one of the characters. Yes it would end the story far too soon, but it would save a lot of heartache.
Or perhaps I'd give Cluedo to Poirot so he can exercise his little grey cells to his heart' content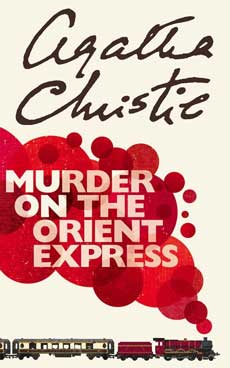 Favourite bookshop where you'll be buying Christmas presents. Which book or books will you be giving this year?
Victoria: There's a new Waterstones in Watford, which is around 15 minutes drive away from me, so I'll probably end up in there. But I love Waterstones Piccadilly (and not just cocktails in the bar on the 5th floor, in case anyone comments!). Plus I'm often browsing Goldsboro Books website and shop. I can see a few signed copies winging their way over to some friends & family this year but haven't decided which ones.
Janet: There's a delightful children's bookshop that has been open for many years. People who visited as children now take their own kids there. I will be buying books. One book I'll definitely be buying is Oi, Dog! by Kes Grey and Jim Field.

What's Christmas like in your blogger household?
I've never celebrated a traditional Christmas, although it's always been a time for a family get-together. Instead, I celebrate the Jewish festival of Chanukah with my husband and two teenage sons. Chanukah lasts for eight days – we light candles on a menorah/chanukiah (a nine-branched candelabrum), give/receive presents (it used to be one a night, but we don't stick to this now my boys are older and have expensive 'wants') and eat donuts and latkes (potato pancakes). This year, unusually, the first night of Chanukah coincides with Christmas Eve. We're having lunch on Christmas day at my sister's house and may drive into London to see the Christmas lights.
Janet: Busy and noisy! We have three young children so the lead up is a blur of shopping and their social engagements. Christmas morning mainly involves me trying to get them to slow down in opening their presents so I can attempt to write down who has bought them what. It's also my birthday the following day so I get to watch them open my presents too….
What are you looking forward to in 2017 bookwise?
Victoria: I've read a few brilliant 2017 books already – Rattle by Fiona Cummins, Deep Down Dead by Steph Broadribb, Sealskin by Su Bristow, Two Stories by Matt Wesolwski, The Damselfly by Susi Holliday and The Two O'Clock Boy by Mark Hill. I'm now looking forward to tackling the rest of my 2017 book pile and discovering some more gems.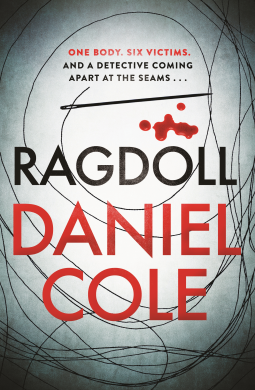 Janet:  2016 has been a great year for books and 2017 looks just as strong, if not stronger. I've been lucky enough to read some 2017 books already and they have been fantastic reads. I think that crime fiction looks especially strong. Ragdoll by Daniel Cole is a corker of a crime novel with an inventive and despicable serial killer.
Other crime novels I'm looking forward to are  Sirens by Joseph Knox, Watch Her Disappear by Eva Dolan, Find Me by J.S. Malone, Tattletale by Sarah J Naughton, The Roanoke Girls by Amy Engel, The Witchfinder's Sister by Beth Underdown, The Twelve Lives of Samuel Hawley by Hannah Tinti and A Dangerous Crossing by Rachel Rhys. I also can't wait to read See What I Have Done by Sarah Schmidt, a fictionalised re-telling of the story of Lizzie Borden and the murders of her father and step-mother.
Thank you Victoria and Janet! Now you head over to two lovely blogs to find out more  – Victoria blogs at Off the Shelve and Janet at From First Page to Last