BookTrailAdvent – Cogito, Choirs and Charming reads
Sundays in December have just got a little more festive as the book elves at Cogito Books in Hexham  are opening their doors especially for book worms of all ages from 11am, until 4pm. So more time to buy and browse books – that is one Christmas gift that just keeps giving!
Claire who owns this book emporium has many a gem of book buying, book selling and general book reading wonderment to share with us

Making the bookshop even more magical than usual:
There will be more festive cheer than ever when on December 18th the Hexham Orpheus Choir comes a calling.…Cogito sponsors the choir to come a calling at 2pm and ginger  wine and mince pies will be on offer too. It's one of the most calming and atmospheric days of the year and so close to Christmas it's a lovely way to take a bit of time to pick out a book or two for presents or even for yourself…
Claire's magical childhood story:
The Velveteen Rabbit – the boy is given a rabbit at Christmas time as a present and then the magic really starts. It's a huge hit in America and is on the stage and everything!- if you've not read it, read it now!
The Christmas Eve Tree is also magical as a tree which is going to be chucked away gets to be a very special tree when it's rescued by a small boy…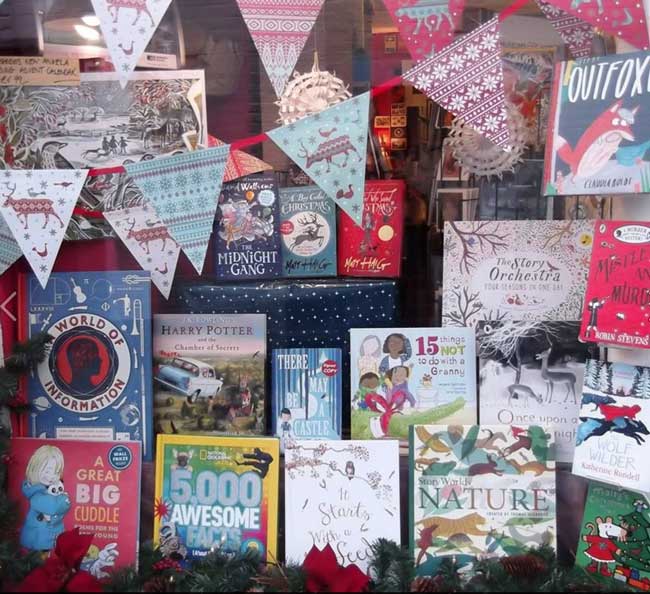 Which books does a bookshop owner look forward to?
Claire's travelling next year so she's reading a lot with locations in them and books either set on trains or about trains…Slow Train to Switzerland is a stunner if you're in the market for a travelogue with a difference and are keen to find out about the FIRST Thomas Cook package holiday! This book is quite something and well worth a read.
Still on the subject of trains – Reader on the 6.27 is a French gem of a book about a man who takes a train in to work each day – he works at a book pulping factory – where he reads the books he rescues…often out loud to the other passengers.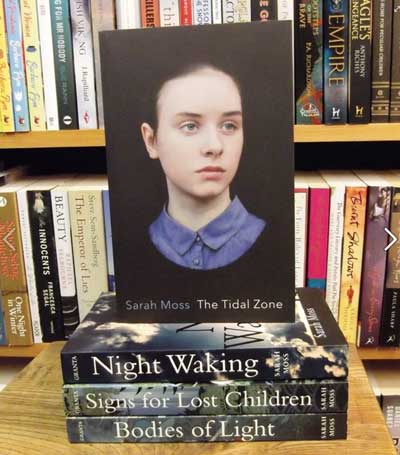 Highlights – which books should be under the tree?
Claire is  very excited about the number of natural history books out there at the moment. Rain by Melissa Harrison is very apt as it gives you the chance to explore your surroundings during the rainy season. Northumberland has quite a lot of the wet stuff which makes it so green and lush so it's a good guide to read when walking around the castles and the countryside and to buy at Cogito!
More of the wet stuff comes in the form of Claire's second choice – Tidal Zone by Sarah Moss. The story is centered around the breakdown in one family but the other story is based on the real history of Coventry Cathedral -"an extraordinary place with a story you can't ignore."
And if amidst this sea of mist, fog and rain clouds, the title "All the Light We Cannot See" is very apt. But be prepared for needing tissues when you read this. It's very emotional and written like a song..
Children get to visit Santa…..bookworms of all ages get to visit a bookshop with book elves..
Christmas is magical for many reasons but Claire loves being a bookseller at this time of year since it's the best job in the world, and with so many people looking for gifts, a lot of people buy books and want book recommendations. Cogito offers a warm and cosy environment with music playing in the background, book elves working in the shop, a lovely sofa to rest on, the chance to buy a book package which includes a personal recommendation service and tea AND a lovely children's corner with toys and squishy sofa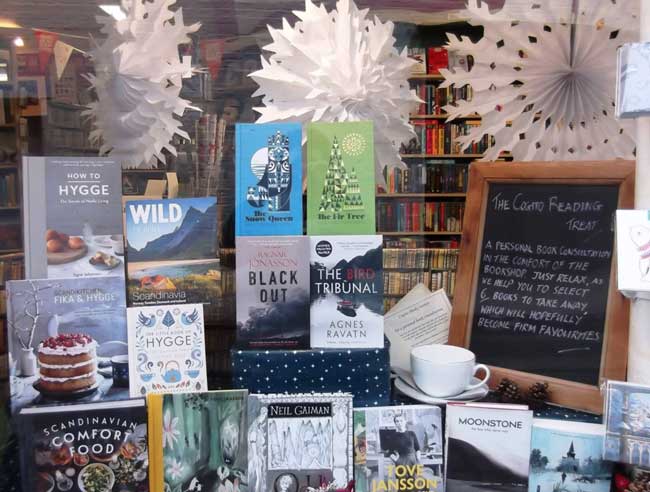 Just look at this Scandinavian set piece in the window at Cogito! Books about Hygge and two Scandinavian delights in the form of Blackout set in Iceland and The Bird Tribunal set in Norway…  God Jul! (Merry Christmas!)
Which fictional characters would Claire have round the table at Christmas?
Elizabeth Bennett and the family from A Christmas Carol. To be the one to give Tiny Tim and his family a Christmas to remember along with Scrooge of course. Christmas is all about family and getting the Bennetts and the Cratchetts around one table would be fun!
Tiny Tim once said "There is nothing in the world so irresistibly contagious as laughter and good humor" I'm sure he also meant books. All can be found within books. As can Cogito Festive Cheer and their advent calendar which is on their Facebook page – every day a book recommendation. Then on the day –  Cogito says "Enjoy the wonderful books you've unwrapped from under the tree!"
The final word goes to Tiny Tim peering into that shop window full of wonder and charm…..look at a book cover and then open it up to feel the same sense of wonder
"A Merry Christmas to us all; God bless us, every one!"
With many thanks to Claire and everyone at Cogito Books – remember they're open on Sundays so more time for book buying