Australia of the Golden Sun – Jenny Ashcroft
A journey to Australia with Jenny Ashcroft
Sometimes there are not just locations in a book but real journeys in more ways than one. This book spoke to me in many ways as the book takes us from England to Australia on a very slow boat. A woman accompanies an orphan after seeing this advert:
Wanted: companion to escort a young, orphaned child home to Australia. All expenses as well as passage covered. Interested parties to apply without delay…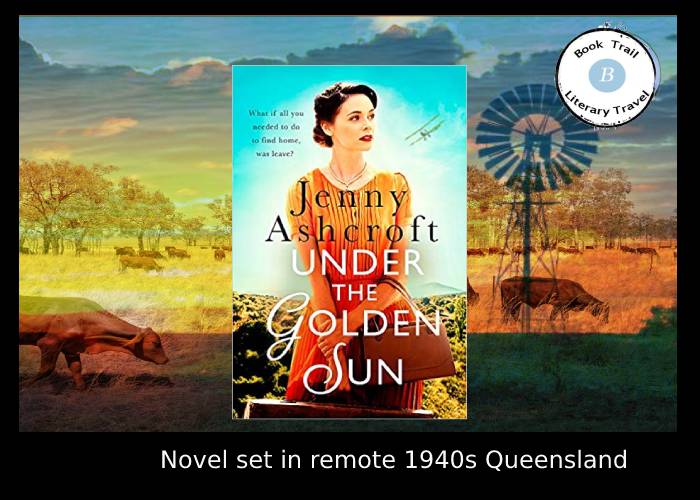 The two people on board, a woman and  young boy have only known each other for a week or two and they are on their way across the world so he can meet and live with the family he has never known. His only guardian, recently dead, means that this little boy is all alone in the world. Will his family accept him and love him as they should? Why haven't they met him until now?
I
had many questions and concerns about poor Walter. Imagine going to the other side of the world on your own at amy age. That is not easy. Now imagine you are a lost and lonely little boy about to travel across the world to live with family he has never known. Family who have never made the effort to know him. In addition to this, he is Aborigine and he has been living in London with his guardian. Now, he is being torn from one place where he doesn't feel as if he belongs to travel to another place where things might be worse.
The journey from England to Australia
The journey starts from the Liverpool docks and there are a few stops along the way with the ship visiting many ports such as the one in Cape Town. they arrive in Brisbane and then head out to the hot and arrid Australian outback to find the remote catteranch where Walter's family is said to live.
The descriptions of this new and foreign landscape comes to life even before they get there. The fear, the lack of comforts and the journey towards the unknown are very well evoked. Rose sees an advert and is compelled to accompany this child. Once she meets Walter, you can feel the love she has for this child, the will to help him and the will to be the one who takes care of him now he has no-one left in the world. She sees that he is an orphan and now has to travel around the world to see family he doesn't know. How daunting would that be?
Rose is a  great character and I was with them both as they sailed to the unknown. Rose and Walter form a very special bond and I felt nervous for them both. Walter's last remaining guardian  had only just died and Rose wasn't sure she knew everything about Walter's situation. As that ship sailed ever closer to Australia, my heart was in my mouth!
Australia
Rural Queensland is dry and hot, humid and unforgiving. turns out it's unwelcoming too as  they head to the cattleranch and no one is there to welcome them. They see a woman in the house but she either doesn't hear them or refuses to welcome them inside. No one appears to have been expecting them. They end up finding somewhere else to stay on their first night. Once I realise this, my heart was heavy with a sense of dread.
The Australian landscape, the animals such as the Kangaroos and koalas is just wonderful to read about. This land we are told is pretty but unforgiving. A cattle ranch in the middle of nowhere is your new home and noone there to greet you!
The story develops well and we find out who the family are and what they are like, and what life is like on the cattleranch. Rose finds that she can't leave. She needs to stay here for Walter's sake at first but as she gets to know the family, someone else makes her want to stay….
War in Australia
This book is set in Australia during WWII.  You get a real sense of what the impact of the war was like on the men, and women, of the country. Max for example works at the ranch is clearly still suffering war injuries and PTSD. This most remote of communities in such a vast country was not untouched by distant war.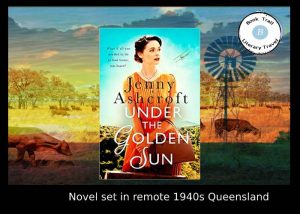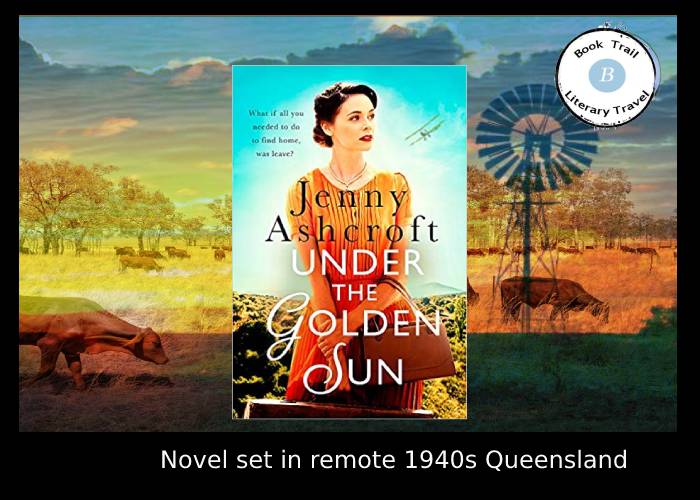 Aboriginal Australians
The story centres around the attitudes to Aboriginal people at the time and the problems that Walter now faces. The attitudes of the time are shocking but also very sad. Walter's lovely nature represents innocence  before the big bad world rears its ugly head.
A wonderful journey in a lovely novel and you go on every part of the journey with the characters. Highly recommended.
Twitter:   @Jenny_Ashcroft Web: Jenny Ashcroft