Amy Stuart talks Still Mine, Vancouver and Toronto
To celebrate Vancouver Writing Festival, there's a very special guest in town – Amy Stuart author of Still Mine set in Canada in the fictional town of Blackmore. She lives in Toronto but this week is appearing at events in Vancouver so who better than to grab for a quick chat over coffee before she goes on stage? Take a look at  the Still Mine Booktrail and Literary Map too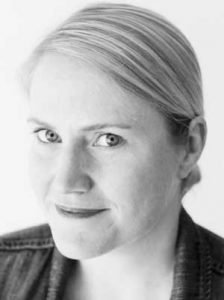 How excited are you to be appearing at the Vancouver Festival?
So excited! While I've only been to Vancouver a handful of times, I did my MFA in Creative Writing through UBC's optional residency program and my 2012 graduation ceremony feels like the starting point of my writing career. So the city holds a very special place in my heart. So many of my favourite writers will be there which is such a thrill for me. The mountains and the ocean don't hurt either
Which other literary events in Canada have you enjoyed as part of your book events?
I've loved every one. Meeting readers and writers has absolutely been the highlight of my experience as a published author. It's been particularly fun to take part in Toronto events like Word on the Street and the International Festival of Authors, because I've been attending them as a reader for years and years. You imagine yourself one day taking part as a writer, and when that actually happens, it's surreal in the best possible way.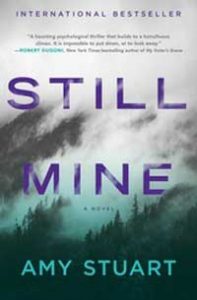 Still Mine is set in Blackmore. A fictional town with a mining past. Is this based on any where in particular?
I think my trick as a writer is to hide anything I steal from reality by creating a melting pot. Blackmore was based in part on small east-coast towns I know well because my family is from Prince Edward Island, but also towns in northern Ontario that I visit often now. As for the mountains, I did a BC road trip with my husband and our oldest boy in 2008 and would find myself staring out the car window at the peaks and valleys for hours. Honestly, they kind of scared me, so when I started writing a thriller, it seemed like the perfect setting!
The book contains some very hard hitting themes such as drug addiction and spousal abuse. What kind of research did you have to do and was it hard at times?
I did a lot of research. Mostly I read books and spoke to people who deal with these issues in a professional capacity. As a guidance counsellor at an alternative school for at-risk youth, I also have some of my own firsthand experience with it, but for obvious reasons I'd very careful about transferring anything specific to my writing. My biggest concern was authenticating Clare, my main character, to reflect the struggles and reality of a woman who's endured a lot in her life.
What is the best thing about being a writer? Where do you write?
Writing is a privilege that I don't take lightly. I know how lucky I am to be doing it for a living. I love finally getting it right and then the connection you make with readers once the book is out. I love the intense writer/editor relationship and all I stand to learn from it. As for when I write? Never often enough. Mornings are best for me, when my brain is fresh and the day hasn't taken its toll yet. I also need to limit my distractions, so I tend to lock myself away in an internet-free zone until all the words are on the page.
You live in Toronto. Where do you enjoy reading in the city?
I could name every indie bookstore within fifty kilometres of my house, and my favourite place to read is in their aisles. Book City and Type Books are two of my favourites. My local library branch also has plush chairs where you can sink in and get to it. And then there's my front porch. I like nothing better than a book and a cup of tea on my porch as the world walks, drives or bikes by.
Amy! Can I come and live with you? I have cake and books….
Susan Booktrailer
Twitter: @AmyfStuart  Facebook: /amystuartwriter   Web: amystuart.ca