Freya Berry takes readers to Scotland
Freya Berry takes readers to Scotland
Off to Scotland today with Freya Berry and The Birdcage Library.  Have you read it? Have your met Emily Blackwood who travels up to a strange Scottish castle and finds darkness in its walls?
Read on! *Whilst Freya and I eat scones and wear taffeta dresses as we chat.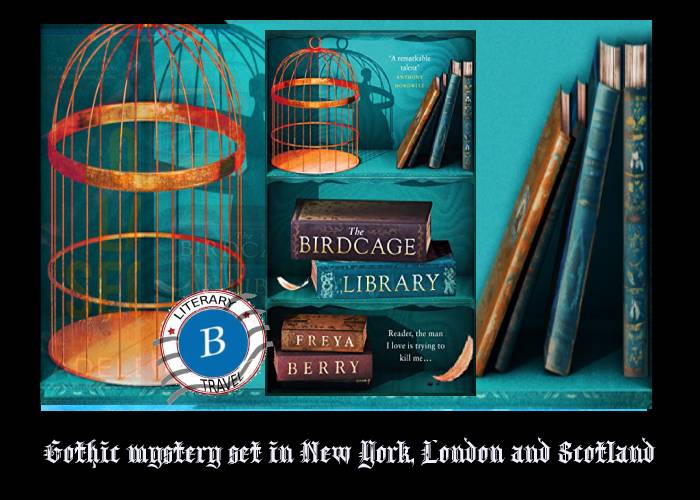 When dreaming up my next novel, I'm always thinking about location, location, location. Scotland's wild west coast has captured my imagination for years now, with its huge skies, hidden coves and dark sea lochs. I go every year – I even got married there! – so when I first began planning The Birdcage Library, I knew it would involve a Scottish castle. I love the gothic genre, and the castles of the Highlands teem with mystery and secrets.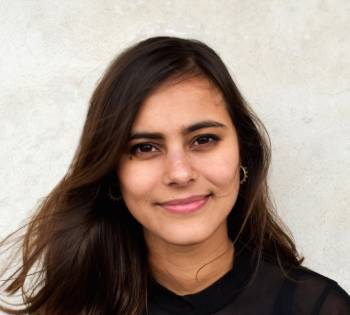 In the novel, explorer Emily Blackwood receives a curious offer of employment from the owner of the half-ruined Castle Pàrras, sited perilously on an island on a sea-loch. Pàrras means 'Paradise' in Gaelic, and this being a gothic kind of book, the name (naturally) takes on a deep irony as the plot unfolds.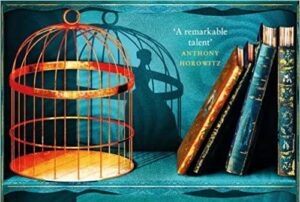 I based my castle on a number of real-life places: the famous Eilean Donan has a beautiful causeway across the loch and has featured in James Bond, and Castle Stalker on Loch Laich, which many will recognise from Monty Python. I also love the underrated Hermitage Castle in the borders – I've been several times and never seen another soul. Throw in Duntrune, where I got married, and the ghostly tales surrounding Glamis Castle, childhood home of the Queen Mother, and you have Pàrras.
Emily arrives at Pàrras via train, and the routes from Glasgow up the west coast are among the most beautiful in the world, with viaducts, mountains and gorges. Driving is almost as beautiful, taking you through tourist-y Glencoe and then on into the remoter hills. Emily is a 1930s plant-hunter and adventuress, so she's been all over the globe: to Papua New Guinea, China, Sumatra, and the Australian bush. My first book, The Dictator's Wife, took me to eastern Europe for a three-month research trip, but this one was largely written in lockdown, so it was lucky that I was familiar enough with Scotland that I could summon up the feel of the place until I was able to go again.
In the castle walls Emily discovers pages ripped from a diary, hidden away by a woman terrified that the man she loves is going to kill her. That woman is Hester Vogel, the wife of an exotic animal dealer in Manhattan in the late nineteenth century, an era also known as the Gilded Age. Hester's timeline, which unfolds as Emily uncovers the diary's secrets, is also heavily reliant on place: I based her husband's emporium on a real-life store owned by the Reiche brothers, famed dealers who supplied exotic animals to the likes of PT Barnum. Their emporium was off the Bowery in Manhattan: you could just walk in and buy a hippo or a lion.
Hester finds herself mingling among the high society of that time, when the Astors and the Vanderbilts ruled New York. She and her husband supply the exotic entertainment for a mansion owned by the real-life society lady Mamie Fish, whose brownstone still stands at Gramercy Park. Also key to the plot is the Brooklyn Bridge as it nears completion. I lived and worked in New York for six months a few years ago and had fun trying to capture the buzz and mercurial nature of that city.
Hester grows up near Boston, on the east coast – her town is not named but is closely based on Manchester-by-Sea, which I visited around that same time. Emily, meanwhile, also grows up by the sea, but in the far wilder climes of St Kilda, the westernmost island of the Outer Hebrides. It was abandoned in 1930, its remaining population evacuated, but you can still visit on a day trip. Emily's family then move to the cosier environs of Oxfordshire, and after some time spent in Australia, working for the University of Sydney among other places,
Emily later takes up a post at Tring Museum, the wonderful institution founded by the great collector Lord Walter Rothschild. The original exhibits are still there, and it also houses the Natural History Museum's bird collection.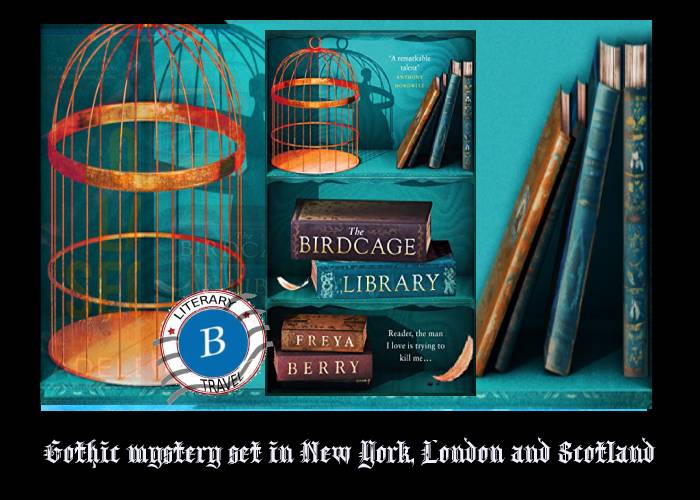 The Birdcage Library is in love with the natural world, and with the wildernesses that still remain. No such book, especially one about a plant hunter, would be complete without at least some mention of Kew Gardens, said to be the world's largest botanical collection. I visited at least twice, theoretically for research, but mainly because it's such a rich and beautiful place.
The Birdcage Library is at its heart a treasure hunt, drawing Emily across the world in search of a prize men would kill to find. Researching and writing about fantastic locations was so immensely important to the plot, and I've tried to capture a kind of savage beauty in the locations I wrote about, both familiar and strange. I hope you enjoy it!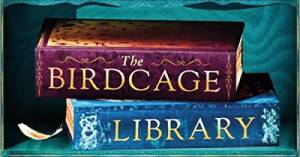 Thank you! Freya and I are still chatting but we've moved on from scones and are now drinking cocktails and jelly sweets. Cupcakes with birds on them too. This author has it all!
Twitter: @FreyaBBooks    Instagram: @freyabbooks