The Cuba of Leonardo Padura
Leonardo de la Caridad Padura Fuentes
If you haven't read a book by Leonardo Padura yet, you really should. He's perhaps one of Cuba's best-known writers. He writes in Spanish of course but his books are translated into English as well as other languages. Allow me to talk about him a little – my name is Catherine Horth and I am currently studying Spanish at university. I wanted to write this for The BookTrail as I have loved the site for ages and wanted to highlight this author for you all!
Leonardo Padura won the National Prize for Literature in Cuba in 2012 and this was a real honour since this is the country's national and distinguished literary award. In 2015, he was awarded the Premio Principe de Asturias de las Letras of Spain, one of the most important literary prizes in the Spanish-speaking world on a level with the Nobel Prize.
He sets his novels in Havana, Cuba and has written a series of crime fiction novels with lieutenant Mario Conde as its protagonist. The four books are set in each of the four seasons –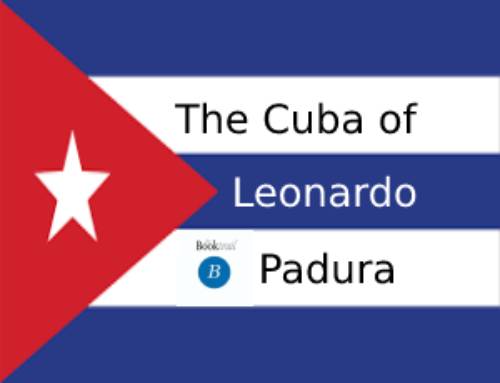 Why is the Cuba of Leonardo Padura like?
Conde talking about himself explains it in a very succinct way:
"He was a goddamn private detective in a country with neither detectives nor private people; he felt like a bad metaphor for a strange reality."
The detective's cases around the city really do show off the good and bad of the city. His Cuba has been likened to Raymond Chandler's Los Angeles, as Havana under the pen of Leonardo Padura is a maze of dirty streets, abandoned cars and the aroma of cigars and revolution. There's rich and poor but it's the poverty that is most visible.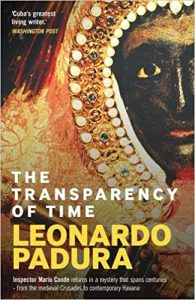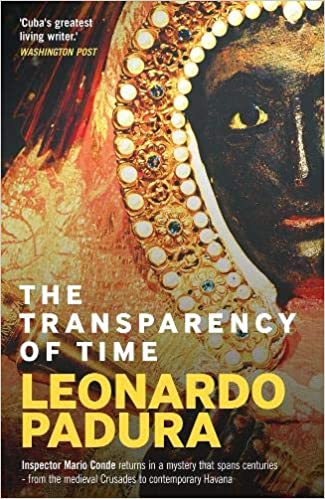 It's a very colourful city – and that's not just in the colour of the houses in the orange Cuba sun. This is a city of music, culture and energy and this all comes across in the crime novels. On the other hand, Conde's investigation takes him and the reader to places in the city where criminality thrives. Shantytowns sit side by side with houses with large American cars outside. Miami is often a beacon of hope over the water…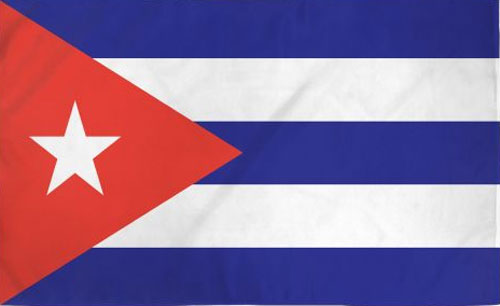 "I don't know if you know that Francesc Macià was in Havana after his mad attempt to invade Catalonia to make it independent. And here a draft Republican Constitution was written … Even the Catalan independence flag was created in Cuba … They say that's why it looks like the Cuban one, with the lone star."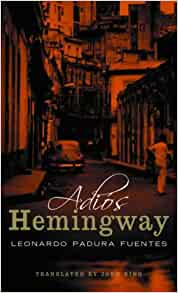 At the beginning of  "Adiós Hemingway," Mario Conde visits the port town of Cojimar, near Havana. He mentions that Hemingway likes cockfights, somewhere he used to go as a boy with his grandfather. Cultural and historical memories in one short sentence:
That's Hemingway, the American writer. He likes cockfights too."
Hemingway seems to be hero to many Cubans due to his links and appreciation of the Revolution. Hemingway was heavily involved in the Spanish Civil War. He travelled to Cuba in 1939, and so was then during the guerrilla war that brought Castro to power, in 1959. He left the country in around 1961 and went to his cabin in Idaho where he committed suicide.
This book looks at the writer's life in Cuba and his role in the revolution.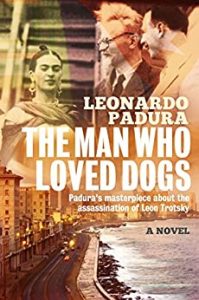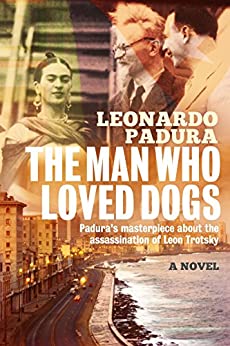 The Man Who Loved Dogs deals with the 1940 murder of exiled Russian revolutionary Leon Trotsky, and the man who assassinated him, Ramon Mercader.
This looks at the events which unfolded not just in Havana but Mexico City too. Fascinating insight into a true life story mixed with fiction. Find out how Frida Kahlo fits into the story too!
Thanks for having me!
Catherine