Sri Lanka – DINAH JEFFERIES – The World of the Tea Planter's Wife
What better author to have a cuppa and a cake with than Dinah Jefferies who has written a novel set on a tea plantation. How very apt! And an excuse to get some of the most perfect tea I've ever tasted. Ah Dinah transports you to a place via all manner of ways….
Hi Dinah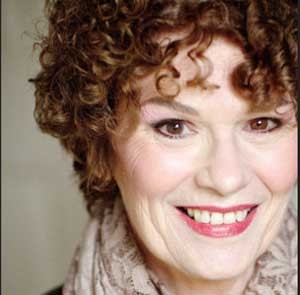 The story of The Tea Planters Wife is one about love and loss, and moving to a new country. The sense of feeling alone that Gwendolyn experiences is heartbreaking. Can you tell us more about her?
Gwen is only nineteen at the start of the novel, and arrives in Ceylon full of youthful idealism and hope for the future. She comes from Owltree Manor in Gloucestershire (inspired by lovely Owlpen Manor near Uley and until now has never been abroad. Her story begins in 1925, ninety years ago, when things were so different for women. We didn't even have the vote! At her new home she quickly senses her husband is keeping something from her and that there are secrets at the plantation. It's only when she explores on her own that she finds clues to the past – including an overgrown grave hidden in the grounds, far too small for an adult. But that's just the start; as her story unfolds she is faced with a terrible choice no mother should have to make. Forced to bury a secret at the heart of her marriage, it almost breaks her. Almost but not quite…
You evoke the time and place so well and so vividly. Which memories and experiences do you use and what kind of research did you do?
The idea for The Tea Planter's Wife was triggered by listening to my mother-in-law's stories about life on tea plantations in Ceylon and India. Once I have the key idea, I start by reading history books, articles on the internet and novels – anything I can lay my hands. I make tons of notes while I'm doing it, though I often don't look at them again, but the act of writing helps fix the time and place in my mind. I look at YouTube and love watching films set in the country. For The Tea Planter's Wife I travelled to Sri Lanka and stayed at a tea planter's bungalow, beside a lake in the misty hill country. It's very similar to the setting of Hooper's Plantation in the novel. It felt like going back in time and really helped me get a sense of how life must have been for the privileged British who lived there.
Ceylon seems like a dream as it must have done to Gwendolyn at first. Can you tell us more about it?
It's shaped like a pearl and was extremely unspoilt and beautiful. Sri Lanka, as it is now known, is still gorgeous. I tried to make it as dreamy and seductive as I could, because that's how Gwen would have seen it, and I wanted the reader to experience it just the way Gwen does. Of course, during the time that the book takes place, 1925-1934, Ceylon was beginning to change. It was a British colony and, after a period of upheaval when there were strikes and many negotiations, independence was finally granted in 1948.
Where did Sinhalese artist, Savi Ravasinghe come from? Is he just from your imagination or did you conjure him from your research?
Savi is pure imagination. He popped into my mind fully formed and would not leave. I think I'd like to write a book all about him one day. Funnily enough, after I'd written the story I did read about a group of influential Sri Lankan artists who existed at that time.
It's an epic tale – how racism and prejudice was dealt with at the time is fascinating to see. It was a difficult time for most wasn't it and so being a young white woman there must have been even more so.
The white women of Gwen's class were hugely protected from the difficulties many of the population faced. They were rich, indulged and often very snobbish. You only have to listen to recorded voices from that period to hear their underlying sense of superiority and entitlement. I didn't want Gwen to be like that and I'm sure not everyone was. But the depths of racism in the colonial world is deeply shocking to a modern reader, so I had to tone it down a bit, though it is prejudice that lies at the heart of the book. Most of all isolation would have been hardest and learning how to cope with what would have seemed an alien world. In addition to that, they didn't have modern medical facilities and I guess many of their children would have died. They couldn't phone home or travel easily so they were often very cut off and lonely.
What is your favourite kind of tea?
Oh dear! Good quality builder's tea – but, of course, it must come from Ceylon.
With many thanks to the wonderful Dinah Jefferies for her fascinating answers and wonderful book. This is a treat on so many levels and Booktrail recommended! Also a Richard and Judy read dontcha know 😉
Susan the Booktrailer
Booktrail boarding pass information:
Twitter – @DinahJefferies
Facebook – www.facebook.com/dinahjefferiesbooks
Website– www.dinahjefferies.com