The Man Who Loved Dogs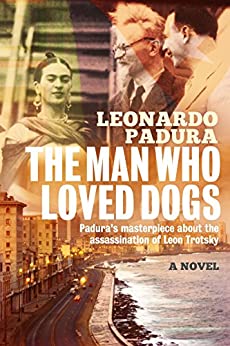 Why a Booktrail?
2000s: If you meet a mysterious foreigner on a Havana beach…..
What you need to know before your trail
Cuban writer Ivan Cardena Maturell meets a mysterious foreigner on a Havana beach who is always in the company of two Russian wolfhounds. Ivan quickly names him 'the man who loved dogs'. The man confesses that he is Ramon Mercader, the man who killed Leon Trotsky in Mexico City, and that he is now in secret exile in Cuba. This is Leonardo Padura's most brilliantly executed novel yet. It is the story of revolutions fought and betrayed, the ways in which political convictions are continually tested, and a critique of the role of fear in consolidating power.
Travel Guide
The story of Trotsky and his assassination
"I wanted to use the story of Trotsky's murder to reflect on how the twentieth century's great utopia was corrupted, that process in which so many invested their hopes and in which so many of us lost dreams, years, and even blood and lives."
"If the social dream and economic utopia supporting it had become corrupt to the core, what remained of the greatest experiment that man had ever dreamed of? And he answered himself: nothing. Or there would remain, for the future, the imprint of an egotism that had used and deceived the world's working class; the memory would persist of the fiercest and most contemptuous dictatorship that human delirium could conceive. The Soviet Union would bequeath to the future its failure and the fear of many generations in search of the dream of equality that, in real life, had turned into the majority's nightmare."
BookTrail Boarding Pass: The Man Who Loved Dogs
Destination/location: Havana, Cuba, Mexico City  Author/guide:  Leonardo Padura  Departure Time: 1940s, 2000s
Back to Results