Why read Translated Fiction? – WIT Month
Women in Translation Month is all about stories
Stories are important. If you want to think about just how important, then think of a world without them. Impossible, right? We celebrate Women in Translation Month as we need more stories, and more stories by women who don't write in English. Word wizards, ie translators are responsible for taking a story in one language and making it accessible to another. They know stories transcend borders and that we don't want to live in a world where we are closed off, insular and think our voices should only be heard where we are from.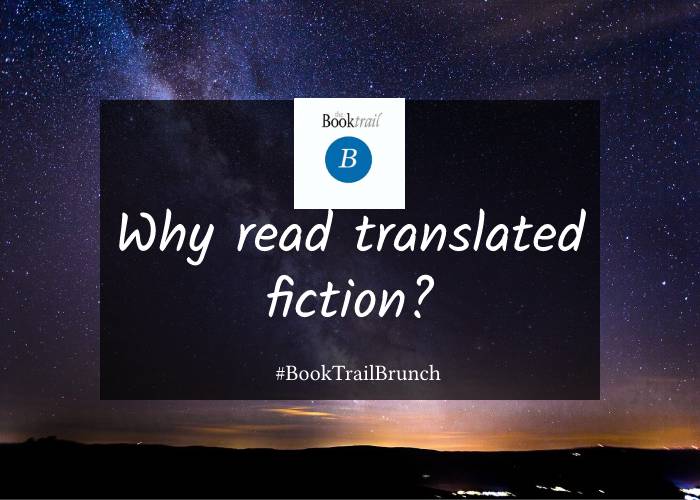 It's estimated that only around 36% of books translated into English are from non-European countries.
Only around 31% of translations into English are by women
So, there are going to be a few extra booktrails of translated women over the course of the month. Let's start with…..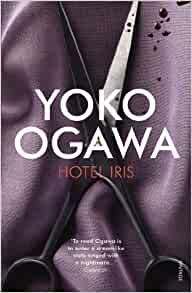 JAPAN/JAPANESE
Translator: Stephen Synder
In a crumbling, seaside hotel on the coast of Japan, seventeen-year-old Mari is working on reception when they are forced to eject a prostitute and a middle-aged man from his room. Mari however can not forget the man's voice….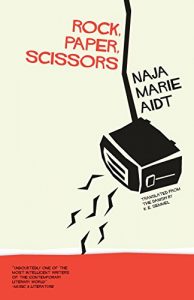 EVERYWHERE AND ANYWHERE/DANISH
Rock Paper Scissors by Naja Marie Aidt
Translator – K. E. Semmel 
"The emotions unleashed in this tale . . . are painfully universal. Yet you know exactly where in the universe you are. "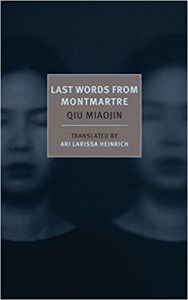 Paris, Tapei, Tokyo/ (Chinese)
Last Words from Montmartre by Qiu Miaojin
Translator – Ari Larissa Heinrich (Chinese)
Taiwanese novelist Qiu Miaojin committed suicide in 1995 at age twenty-six. She left behind her unpublished masterpiece, a series of letters which tell the story of a passionate relationship between two young women.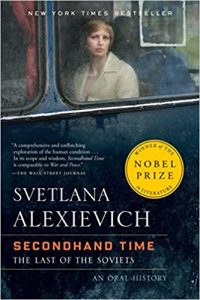 RUSSIA/SOVIET UNION – RUSSIAN
Secondhand Time – The Last of the Soviets
Translator – Bela Shayevich 
This is a collection of no-holds-barred interviews  and conversations with those living in the former Soviet Union after the collapse of communism in the early 1990s. The author herself lived in Belarus, so she is able to give a very insightful visit to the region and its history.
So many stories and experiences of events and history waiting to be told. People see things so differently in another culture or language. Women see differently to men and children. It really is  a rich tapestry when we have so many unique stories and viewpoints to knit together!
That's what I love about translated fiction – you get to read so much more than if you just read authors who wrote in your native tongue, or just men who wrote in your native tongue.
I'd learn every language under the sun if I could so I could read anything and everything. Thank goodness, then, for translators.
Susan x
Why do you read translated fiction by women?
More BookTrail Brunch Questions here : #BookTraiBrunch