Summer Beach Reads
It's July and the sun is out so that means some fun sunny reads. Beach reads AND books set on a beach. There's nothing like them. Get the sand between your toes, grab that cocktail and lie down for a nice spot of beach relaxation….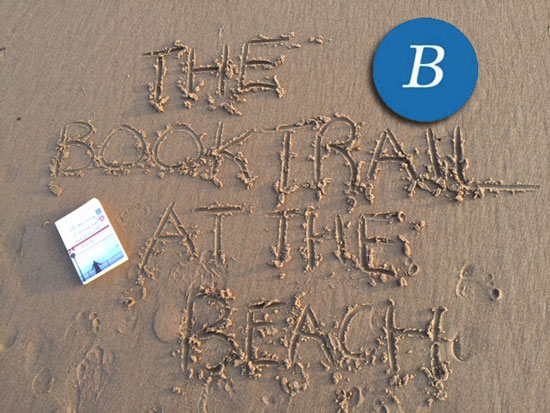 But beach reads aren't always nice and sunny. What about when paradise goes dark? When instead of lots of people on the beach, there's just one BODY!…
First the sunshine: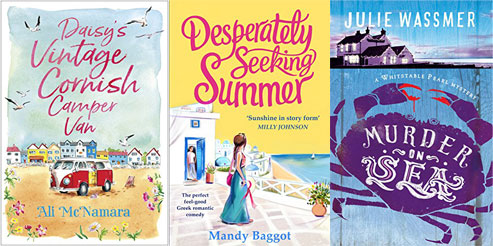 Ana inherits a broken-down camper van and heads to Cornwall. However the adventure takes on an edge of mystery when she discovers a series of unsent postcards, dating back to the 1950s, hidden in the upholstery of the van…..
Never fear. Desperately Seeking Summer is here! There's so much sunshine in this book, it's a good idea to put your sunglasses on. Mandy Baggot always writes such good and evocative books set in Greece in this case and other hot destinations besides!
It's festival week in this small seaside town but there's a little more than cheer going around – someone is sending postcards with nasty messages on them. So who could it be and why? When someone collapses…..something is off and it might not be the food or oysters…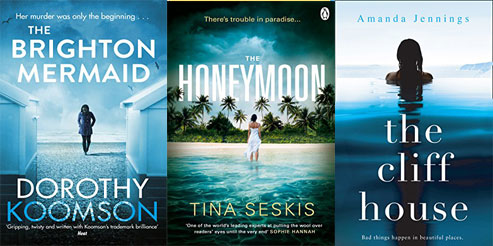 That's just what happens in Dorothy Koomson's new book. Teenagers Nell and Jude find the body of a young woman and no one seems to know who she is.  She's dubbed the Brighton Mermaid. But that's not the only tragedy to happen, as Jude herself disappears not long after the find.
Twenty-five years on, Nell thinks it's time to find out what really happened that summer.
You might think a nice remote island in the middle of the ocean might seem a lovely idea but what happens if you're having a lovely time but then find that your husband has gone missing? What do you do, who do you turn to?
We've all done it. Wondered who lives in those lovely beach houses, the houses with views across the ocean? Well, this one from Amanda Jennings is going to make you think twice…
July is the perfect time for Sunny Summer Reads or those with a hint of menace in paradise!
B