Red as Blood set in Iceland -Lilja Sigurdardóttir
Red as Blood in Reykjavik
When entrepreneur Flosi arrives home for dinner one night, he discovers that his house has been ransacked, and his wife Gudrun missing. A letter on the kitchen table confirms that she has been kidnapped. If Flosi doesn't agree to pay an enormous ransom, Gudrun will be killed….
Lilja – with a premise like that, what are you doing to me?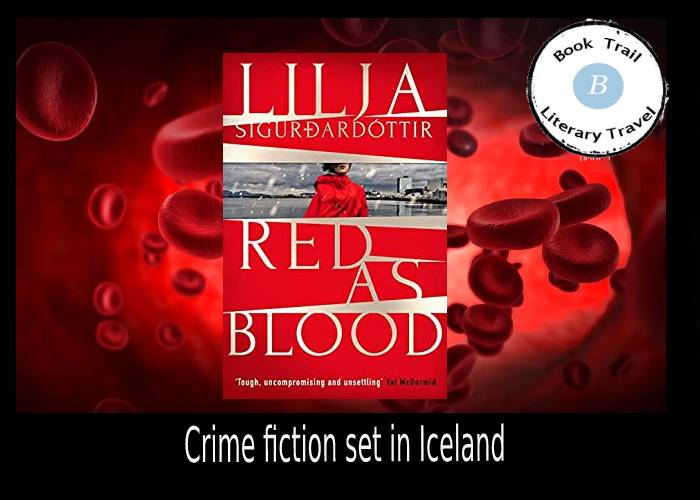 Boarding Pass Information :  Red as Blood
Destination : Reykjavik
Author guide: Lilja Sigurdardóttir
Genre: crime fiction
Food and drink to accompany: Blood red meat and red wine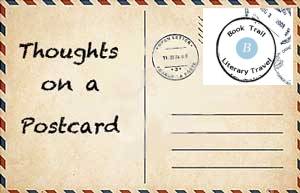 #Bookreview
BookTrail the locations in Red as Blood
A novel to transport you to the capital of Iceland
This is the second novel in the Áróra Investigation series and whilst you don't have to have read Cold as Ice, it's better that you do. It's a good novel that's why, and plus you do get a better understanding of the main character.
The cold city setting is ideal for this plot – a cold, dark maze of streets with characters looking for a missing woman. Remote drives, endless searches and the frustration of looking for something you never find. Ice. Blood. The atmosphere jumps off the page.
Áróra is a great character -still troubled by the disappearnce of her own sister,she carries the trauma around like a bag. She is asked to investigate the missing woman and soon she is knee deep in intrigue and mystery in a case that threatens to consume her.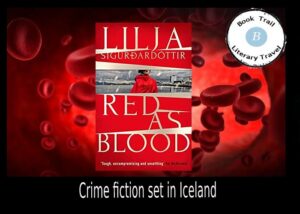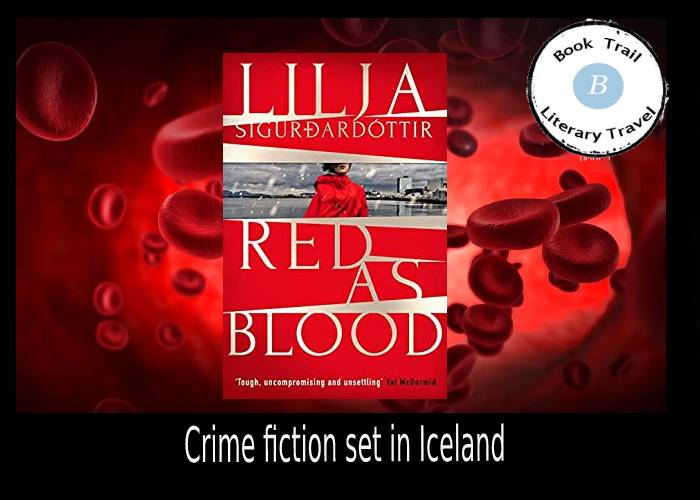 The author set up the premise well and then continued to taunt me, the reader, with the fear of Gudrun never being found. The level of tension and uncertainty is high and Lilja ramps it up all the time. Will Gudrun be found and will they hurt her? Why has she been taken? Oh this was good stuff.
The reveal of the person or person responsible was a shock. Interesting. It messed with my mind. I could  hear Lilja in the distance laughing an evil laugh.
Translated by Quentin Bates

Twitter:  @lilja1972     Web: http://www.liljawriter.com/