Red as Blood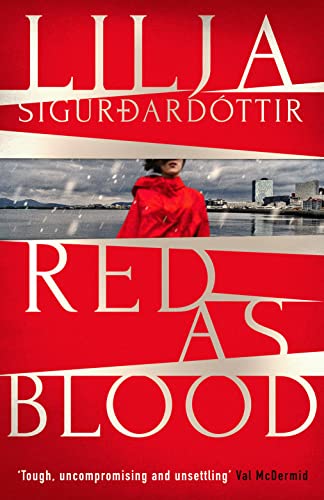 Why a Booktrail?
2022: An entrepreneur's wife is kidnapped
What you need to know before your trail
When entrepreneur Flosi arrives home for dinner one night, he discovers that his house has been ransacked, and his wife Gudrun missing. A letter on the kitchen table confirms that she has been kidnapped. If Flosi doesn't agree to pay an enormous ransom, Gudrun will be killed.
Forbidden from contacting the police, he gets in touch with Áróra, who specialises in finding hidden assets, and she, alongside her detective friend Daniel, try to get to the bottom of the case without anyone catching on.
Meanwhile, Áróra and Daniel continue the puzzling, devastating search for Áróra's sister Ísafold, who disappeared without trace. As fog descends, in a cold and rainy Icelandic autumn, the investigation becomes increasingly dangerous, and confusing.
Chilling, twisty and unbearably tense, Red as Blood is the second instalment in the riveting, addictive An Áróra Investigation series, and everything is at stake…
Travel Guide
Iceland with a case of a missing wife
Iceland might be known for its cold winters and even colder waters but this is Red as Blood and someone's wife has been kidnapped.
The streets of Iceland's capital comes to life with streets in and around the capial and a small suburb to the west. When you are looking for a loved one, every street, park, traffic camera and house becomes very chilling and you look upon a city you know well in a very different way indeed.
BookTrail Boarding Pass: Red as Blood
Destination: Iceland, Reykjavik  Author/guide: 'Lilja Sigurðardóttir   Departure Time: 2022
Back to Results