Cold As Hell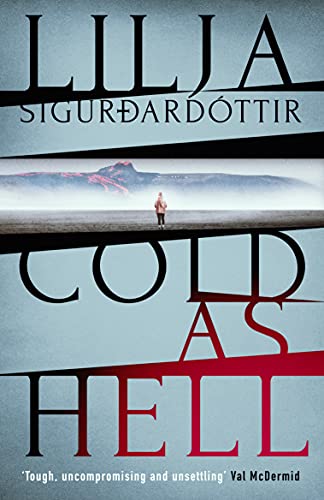 Why a Booktrail?
2000s:  Áróra returns to Iceland to find her missing sister Ísafold
What you need to know before your trail
Icelandic sisters Áróra and Ísafold live in different countries and aren't on speaking terms, but when their mother loses contact with Ísafold, Áróra reluctantly returns to Iceland to find her sister. But she soon realizes that her sister isn't avoiding her … she has disappeared, without trace.
As she confronts Ísafold's abusive, drug-dealing boyfriend Björn, and begins to probe her sister's reclusive neighbours – who have their own reasons for staying out of sight – Áróra is led into an ever-darker web of intrigue and manipulation.
Baffled by the conflicting details of her sister's life, and blinded by the shiveringly bright midnight sun of the Icelandic summer, Áróra enlists the help of police officer Daníel, as she tries to track her sister's movements, and begins to tail Björn – but she isn't the only one watching…
Slick, tense, atmospheric and superbly plotted, Cold as Hell marks the start of a riveting, addictive new series from one of Iceland's bestselling crime writers.
Travel Guide
Iceland with a case of a missing sister
Iceland might be known for its cold winters and even colder waters but this is as Cold as Hell – the tension and fear in this novel is particularly chilling. It takes one sister from Edinburgh to Iceland and her search for the truth.
The backdrop is Iceland where one sister returns to, an outsider in her own country, to try and find out what happened to her. Family memories, tensions and secrets come to the service in and around the setting of Reykjavik.
Booktrailer Review
First in a chilling and disturbing series
BookTrail Boarding Pass: Cold as Hell
Destination: Iceland, Reykjavik  Author/guide: Lilja Sigurdardóttir  Departure Time: 2000s
Back to Results