Mystery set in Tyneham – The Forgotten Village by Lorna Cook
The Forgotten Village in Tyneham, Dorset
A Forgotten Village is one requisitioned for the war and never returned to the people who once lived there. Tyneham in Dorset is a real place brought back to life in this fictional yet magical journey into the past. A woman discovers the village, sees a picture of a woman who once lived there and wants to know more. The woman in the photograph looks very afraid indeed….
And so begins the search for the truth.  Tyneham holds secrets even she can't begin to imagine. The search for The Forgotten Village soon takes on a life of its own.
Imagine the excitement of finding a real place with such a fascinating backstory. And a novel written to weave the magic back to life!

Setting: A real life sunken village in Dorset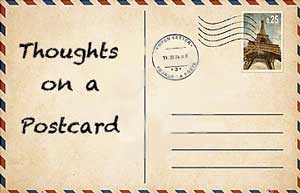 #Bookreview
What a wonderfully captivating novel! The captivating story starts on page one and never lets up.
The magic of this novel is that it's based on the very real village of Tyneham in Dorset. Melissa in the novel is staying nearby on a make or break holiday with her boyfriend. She discovers the remarkable story of a village taken over by the government for the war effort. The authorities told them they would return their houses and land to them afterwards. But afterwards never came. Melissa sees a photo of the lady who lived in the great house there, but she looks afraid, very afraid. The image shocks her and she wants to find out the real story behind the lost and forgotten village.
The mystery in this novel is palpable throughout and I was intrigued to know more from the start. Melissa wants to know what the woman in the picture is trying to say with her eyes. The woman is afraid. No, scared.
Melissa meets up with a local celebrity, there to look at the forgotten village. They start to search together and there's even time for romance which was a nice addition. The characters are multi-layered and complex. They definitely bring out the inquisitive nature in each other. I loved Melissa and Guy. I'd love to meet Guy in real life. He is a great character  and adds a brilliantly mysterious layer to the puzzle of the village and Melissa's interest in it.
The real star of the show is the setting of course. I love the idea of a lost village, a ghost village. A place abandoned and forgotten by time. Mix that with a story of a photograph,secrets from the past and it's a magical combination. Evocative writing, a nice pace, lyrical sentences make this book a magical read. One for the top of your TBR pile!

Twitter:  @LornaCookAuthor   Web: www.lornacookauthor.com/