Authors on location – London with MJ Carter
There is currently a blog tour taking place of a very fine author indeed so here's a run down of MJ Carter's books for a tour and booktrails you will never forget. Here's the Devil's Feast tour in full – be sure to follow it!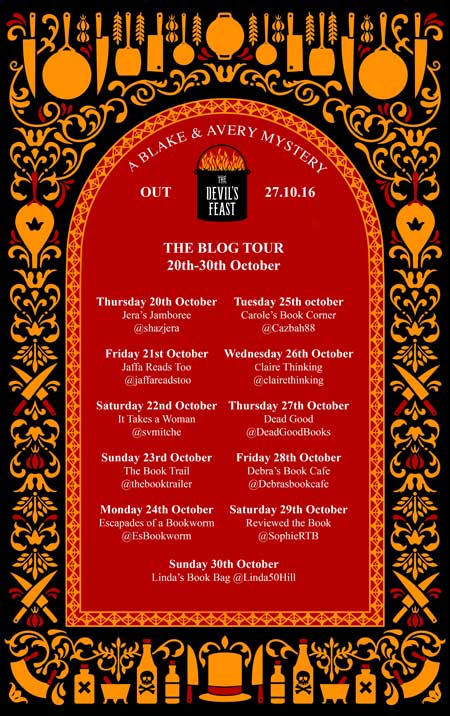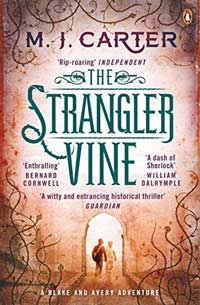 1830s: A very intriguing story which showcases the colour, heat, sweat and glory of India in all its forms. We are thrown in to the dust ridden streets of Calcutta with tales of William Avery who is disappointed at not being part of the team who went to North Bengal. He is already disappointed by India that he has seen so far – mainly intrigued and enticed to go by reading books!
1840s: Blake and Avery who we met in The Strangler Vine, are now on the trail of a murderer in 1840s London…amidst politics, printing and porn.
It's like walking around a literary playground where publishing is in its infancy and you could very easily bump into Charles Dickens.
1842: An influential man dies at dinner at one of London's top and most distinguished member's clubs
Now I love a good series where one book  than leaves you wanting more for the next and this series is really going from strength to strength. The locations are lush, detailed, evoked with such care and attention that you could be reading them in a field in the middle of  Scotland and you'd be transported to 1840s London and the grime and grit that that world entails.
Oh the Indian set read was brilliant too – in the days of the Raj? That book was full of spice and suprises and such a debut! But the series goes on and develops these characters more so I can't wait for book 4…
If you haven't taken a look at MJ Carter yet, then you really should – be transported on a journey you'll never forget and read the three in sequence for a very immersive literary experience. End up by eating a literary feast from book one so by the time you read book three. you'll understand just what a devil's feast really feels like!
Perfect to get you in the mood for Halloween too – and can I just say – that cover is something else – the artwork and attention to detail is stunning.
Happy reading and welcome to the world of MJ Carter!