Lockdown reading and book launches – June
Books to watch out for in June!
Oh the places you will travel to in June despite the lockdown! There's never a better time to have yourself a little literary escape. There's a great chance of top destinations this month including Norway, Cuba, Paris and Japan. But that's just the start of June's package holiday!
Where can you look forward to?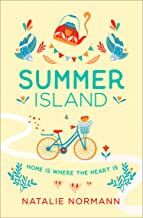 Literary setting : Norway!
Summer Island off the coast of Norway – Jack is a chef from London who comes to the island to claim land he has has inherited. He meets his nearest neighbour who is on the island to mend a broken heart. This is a story about two strangers who meet and who realise that every one goes through life with baggage but it's the way you unpack it that makes all the difference.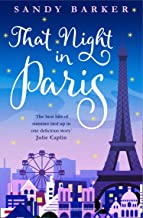 Literary setting : Paris
A woman escapes from a one night stand and ends up on a European Coach trip! If you've ever watched the TV show Coach Trip, then you can guess some of the shenanigans that might take place in this book. There are some crazy things goings on and wait till you get to the campsites they spend the nights in!
It's a fleeting visit to many places but it's a tour you will want to go on for real! (maybe not with those in the book though hehe)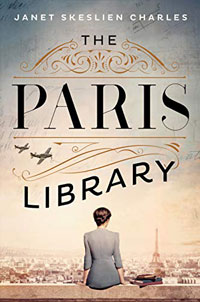 Literary setting: Not just Paris but a LIBRARY in Paris!!
This is the remarkable true story of a little-known chapter of WWII history: the story of the American Library in Paris and the lives of those who worked there and ensured the love of reading never died. They ensured that people, soldiers and Jewish people for example, would be able to continue reading. A really memorable read this one.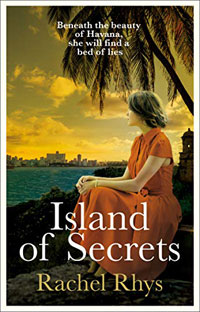 Literary setting: Cuba
Iris Bailey is bored to death of working in the typing pool  in London. She's a gifted portraitist with a talent for sketching guests at parties. So, when Nell Hardman invites her to Havana to draw at the glittering wedding of her Hollywood director father, she can't believe her luck!
However, she soon realizes that the cocktails, tropical scents and azure skies mask a darker reality….now who doesn't want to go to Cuba now with this bunch of interesting characters?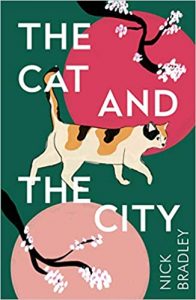 Literary setting: Japan! And there's a cat!
A collection of short stories which is an ode to Japan and cats. What more could you want from a book? Oh a pretty cover? Well, you have that as well. This book is a delight in every sense of the word.
Enjoy your travels everyone!