Women in Translation – #WIT Eva García Sáenz de Urturi
Spanish author Eva García Sáenz de Urturi
For Women in Translation Month you have to take a look at this Spanish author. I have cheated a bit and read the books in Spanish that are not out in English yet but I just couldn't wait.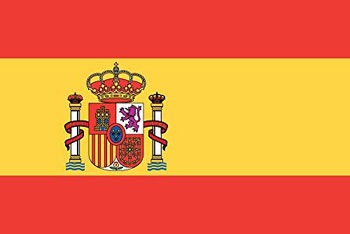 I have read many of this author's books and loved everyone. I'm currently reading her series not yet translated into English as I can't wait for the translation! I also like to see how I feel reading a Spanish author in her native language and then as a translated one. It's as if every language shines a unique light on my reading experience. I feel as if I am reading with a translators torch – a reading quirk if ever there was one.
The author: 
Born in Vitoria in 1972 and lives in Alicante.  No wonder she has good insight into her characters – she has a degree in Optometry and has worked in the optical industry for many years. She also teaches at the University of Alicante.
In 2016 she published El silencio de la ciudad blanca (The Silence of the White City), a crime novel set in Vitoria in the Spanish Basque country. This is the author's hometown so you can imagine the love and authenticity in her book.  By using her novels as travel guides, you get SUCH a unique view of the city and the parts you might not even see otherwise.
The White City Trilogy
The trilogy comprises of  The Silence of the White City  The Water Rituals and The Lords of Time.
The Book of Hours
This series is yet to be translated but it's a homage to book lovers everywhere. The character Unai López de Ayala from the Trilogía de la ciudad blanca appears in the novels. I hope they're translated soon and you are so going to want to read them!
Venice, Vitoria and Antique Booksellers as well as murder, intrigue and more.What's not to love!?
Susan
Happy #WITmonth !