El Libro Negro de las Horas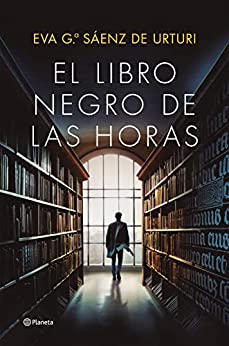 Why a Booktrail?
2022: Third book in the White City series. This edition not yet translated.
What you need to know before your trail
Vitoria, 2022. Former inspector Unai López de Ayala — also known as Kraken — receives an anonymous call that will change what he thinks he knows about his family's past: he has a week to find the legendary Black Book of Hours, an exclusive bibliographic jewel. If not, his mother will die. Hang on – his mother died a while ago. didn't she?
Kraken faces a race against time to trace the most important criminal case he has ever worked on. There is something very strange going on in the Basque bookish world.
Travel Guide
Vitoria and the Basque country
Eva really does create a fascinating and dark picture of the city of Vitoria.
Vitoria-Gasteiz to give it its full name is the  capital city of the Basque Country and of the province of Álava in northern Spain. It is the seat of government and the BAsque prime minister lives here. The locals are called vitorianos or gasteiztarrak, and they are also called babazorros (Basque for 'bean sacks').
This is a dark, dark city with cobbled alley ways, dark street corners and some very dodgy shadows. The city comes to life but it's a dark and gory one. Bookshops and book coves are the highlight of this story and there are some fine bookshops around the city you can visit for real. Where is the bookstore in the novel? It might be fictional but it's a great game to travel around the city and find it for yourself.
BookTrail Boarding Pass: El Libro Negro de las Horas
Destination/Location: Vitoria  Author: Eva García Sáenz de Urturi  Departure:2022
Back to Results