Spanish thriller set in Basque book world
Spanish thriller set in Basque Country
This caught my eye as it involves  a Spanish detective who investigates crimes in Vitoria. There's a few books in the series but this one made me want to read it first. Not yet translated into English.
Former inspector Unai López de Ayala — known as Kraken — receives an anonymous call that will change what he thinks he knows about his family's past: he has a week to find the legendary Black Book of Hours, an exclusive bibliographic jewel, if not, his mother, who was buried in the local cemetery years earlier, will die. How is this possible?
A race against time between Vitoria and the Madrid of bibliophiles to trace the most important criminal profile of his life, one capable of modifying the past, forever. What if your mother was the best ancient book forger in history?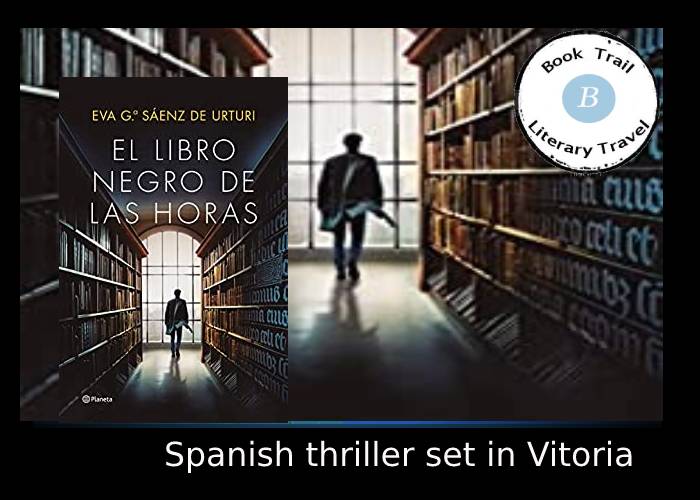 Boarding Pass Information : Published February 2nd 2022 by Planeta
Destination : Vitoria
Author guide: Eva García Sáenz de Urturi
Genre: Crime fiction
Food and drink to accompany: Fish fresh from the harbour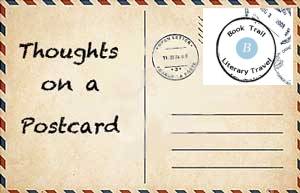 #Bookreview
@thebooktrailer
Themes – Well, why did I want to read this book? It's set in the bookish world of Madrid and Vitoria in Spain.  The whole book revolves around bookish things and places such as codicils, old books, bookshops and bookish paraphanalia such as leaflets and  journals. It takes place largely in the bookish quarter of Madrid with a visit to Vitoria too. Wandering around these streets and places with bookish connections was a real treat.
Characters – Ithaca Expósito is a young orphan who has an amazing skill in imitating great artists. Her life changes completely when  Sister Aquilina discovers her talent and turns her into an amazing Spanish Forger.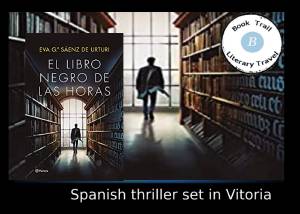 Writing and timelines
This novel is narrated in two timelines as we experience the story of Ithaca and then we are pulled back to the present day.The Ithaca storyline is written in the second person so that made for a new reading experience. It worked for me but seems to read better in the Spanish – it seems more natural.
The world of books
This is like being in an old bookshop in an area full of bookshops swamped by papers, piles of books and journals, staircases, boxes of more papers, pens and a smell of pages in the air.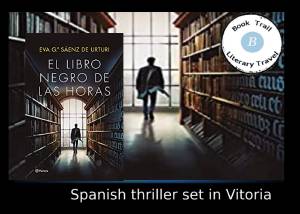 The result
The ending was a good one and lots of loose ends tied up nicely from this book and as I suspect, the others too. Great writing, a gothic and creepy rpremise, suspense, books and there was even time for love. The mix of past and present and the seemingly impossible theme of someone from the past being kidnapped in the present was a work of genius. Short chapters, a well-crafted setting and simple but effective prose.
More to come? – This is the fourth in a series and I have to admit to feeling a little lost at some points as the book refers to earlier cases and themes which seem to run through the novel. But that just makes me want to read all the others now. This book is recommended reading!

Insta:   @evagarciasaenz   Web: evagarciasaenz.com