El Ángel de la Ciudad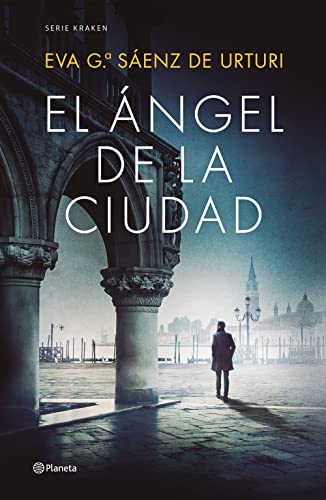 Why a Booktrail?
2023: Only in Spanish at the present time
What you need to know before your trail
A walk through a Venice where legends roam – amongst them the disturbing figure they call the Angel of the City.
A palazzo burns on a small Venetian island where a meeting of the League of Antiquarian Booksellers is held. The bodies of the guests, all known to Kraken, do not appear in the rubble. There could be a link to a fire that happened many years earlier.
Meanwhile, in Vitoria, Inspector Estíbaliz investigates a case that may hold the keys to the robbery that ended the life of Kraken's father
Travel Guide
Venice and Vitoria
From the island of Venice to the Basque country city of Vitoria, this is one heck of a ride. Two top locations and the back and forth between them and the cases are to die for!
Lots of mentions of the  meetings and very idea of the League of Antiquarian Booksellers. To add to the mystery, there is an antique bookshop of this name in the city of Venice where you can imagine all of the meetings and talks going on.
A police procedural against the backdrop  of two cities, packed full of flavour, history and bookshops!
BookTrail Boarding Pass: El Ángel de la Ciudad
Destination:  Vitoria,  Venice  Author/guide:  Eva Garcia Saenz de Urturi  Departure Time: 2023
Back to Results