Travel to Hartwood Hall with Katie Lumsden
Travel to Hartwood Hall with Katie Lumsden
My debut novel, The Secrets of Hartwood Hall, is the story of a governess called Margaret Lennox, who returns to work after her husband's death and takes a position at the mysterious, isolated Hartwood Hall.
It's a gothic historical novel, set in the Victorian period, and so setting – and the atmosphere that springs from setting – is very important within it.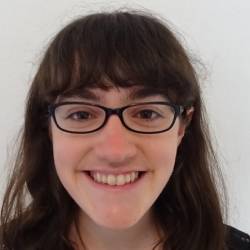 Several years ago, I did an MA in creative writing at Bath Spa university, which was taught at the beautiful Corsham Court in Wiltshire, an old sandstone manor house built in the 16th century and extended and altered in the 18th century. I spent a year of my life going in and out of this amazing building, walking up to it from the bus stop, always slightly stunned that I was allowed to spend time there. It's one of my favourite places, and it's definitely stayed with me since.
So, when I started writing The Secrets of Hartwood Hall, Corsham Court came back into my mind. Hartwood Hall itself is loosely modelled on Corsham Court. It had the right look – beautiful in the sunlight, gothic in the dark – and was the right age of building. My novel is set in the 19th century, but of course the big grand country houses standing at that time were usually built a long while before. Hartwood Hall had to be an old house – old to the inhabitants within the novel, as well as to readers.
Corsham High Street
I made some big changes, of course. I needed the wings to be larger and longer at Hartwood Hall (for reasons that will become clear if you read the novel!), so I slightly altered the shape of the house, making it into more of a horseshoe, with a courtyard between the two wings. Hartwood Hall is also, unlike Corsham Court, very much in the middle of nowhere, surrounded by woods. I altered the grounds, got rid of the peacocks. And I may have added one or two extra gothic features.
I also moved its geographical location. Corsham Court is in Wiltshire, but Hartwood Hall is in Somerset, much further into the West Country. It isn't specified within the novel, but in my mind it's somewhere a bit east of Taunton. I needed a location a little more isolated, for the sake of the atmosphere and the characters' isolation.
St Bartholomew's Church, Corsham
In the editing process for The Secrets of Hartwood Hall, I worked hard on the broader setting. I was familiar with a lot of Somerset and its landscape from the year I lived in Bath, when I often took daytrips to other nearby areas. But while I was actually writing and editing the novel, I was living in London, working full time without much time to travel – so a lot of my travelling ended up being digital or through books.
Old church and the new illuminated bridge, Taunton
I used Google, both image search and street view, to follow walks and capture landscapes. I read entries on local museum's websites. I created a huge digital collage to help me picture the landscape and architecture.
Thomas Hardy birthplace, Somerset
I reread lots of Thomas Hardy, making notes on how he describes the landscape and daily life of the West Country, especially how he describes woodland in The Woodlanders. I read old Somerset ghost stories and folktales, and researched Victorian Somerset dialect and slang.
I found a fantastic book, Victorian & Edwardian Somerset by Robert Dunning, full of primary sources and old photographs, which more than anything helped me pin down the look and voice of the place my novel was set in. I did my best to submerge myself in Somerset from afar.
Wow. Thanks Katie. A very atmospheric tour!
Twitter:  @katiejlumsden