The Secrets of Hartwood Hall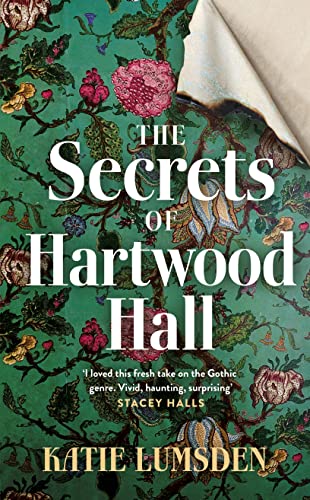 Why a Booktrail?
1852: Would you take a job at Hartwood Hall?
What you need to know before your trail
Margaret Lennox is offered a position as governess at Hartwood Hall. She quickly accepts, hoping this isolated country house will allow her to leave her past behind.
But Margaret soon starts to feel there's something odd about her new home, despite her growing fondness for her bright, affectionate pupil, Louis.
Strange figures move through the dark.
Tensions rise between the servants.
The east wing sits eerily abandoned . . .
Even stranger is the local gossip surrounding Mrs Eversham, Louis's widowed mother, who is deeply distrusted by the nearby village.
Margaret is certain that everyone has something to hide.
But as her own past threatens to catch up with her, she must learn to trust her instincts before it's too late . . .
_________
Travel Guide
Exploring Wiltshire and Somerset
The author says:
"I also moved its geographical location. Corsham Court is in Wiltshire, but Hartwood Hall is in Somerset, much further into the West Country. It isn't specified within the novel, but in my mind it's somewhere a bit east of Taunton."
"I reread lots of Thomas Hardy, making notes on how he describes the landscape and daily life of the West Country, especially how he describes woodland in The Woodlanders. I read old Somerset ghost stories and folktales, and researched Victorian Somerset dialect and slang."
BookTrail Boarding Pass: The Secrets of Hartwood Hall
Destination/location: Somerset  Author/guide:  Katie Lumsden  Departure Time: 1852
Back to Results