Travel Into The River, set in Australia with Mark Brandi
There's a visit to the Australian countryside today with author Mark Brandi. His is a novel of growing up, childhood antics, and also childhood tragedy and pain. There's darkness in the Australian wilderness..
So, I read with a candle….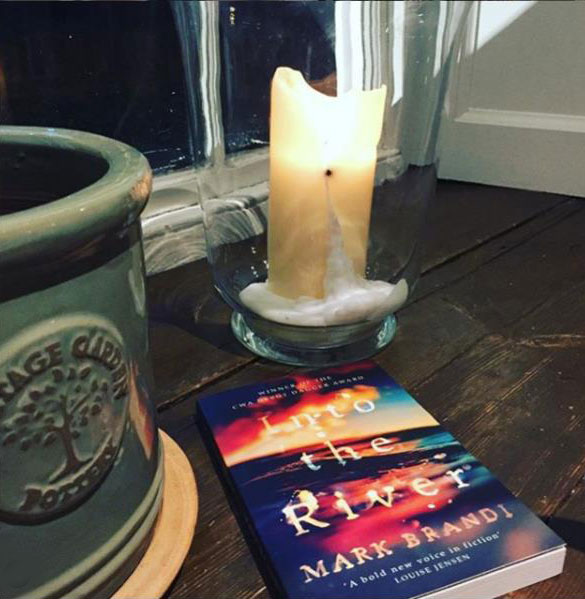 Into the River is the story of two boys, Ben and Fab – best friends enjoying the freedom of Australian country life in the 1980s.
After the sudden death of their neighbour, a man named Ronnie arrives in town. The boys are fascinated with this stranger in their midst, but they soon begin to sense that something isn't quite right.
Twenty years later, Fab is stuck in a dead-end job in the same small town, with dreams of a better future. But when a body is found in a local river, he is suddenly forced to face the secrets of his past.
The novel actually began as a short story, featuring a father and son on a rabbit hunting trip. At that stage, I had no particular plans to write a book – I just loved to write.
That story was published in an obscure Irish literary journal, and then broadcast on national radio here in Australia. But the characters wouldn't quite leave me – I felt they still had much more to say. And that's where Into the River took root.
I've been drawn to the rural Australian setting in much of my writing, despite having spent all my adult life in the city. It's a place of contradictions – while small towns can appear quiet and idyllic, they can also feel isolated and claustrophobic. And we see these (and other, more troubling) facets of country life in this novel.
This rural setting comes to me quite naturally. I was born in Italy, but my parents migrated to Australia and I was raised in the town where the story is set. Growing up in the country was a great experience, but also had its challenges. As the only Italian family, I always carried the sense of being different, of being an outsider. In hindsight, I think this shaped me as a writer.
In the town where I was raised, my parents ran the local hotel. Growing up in a pub was a rich experience, and I got to meet people from all walks of life. Those characters are a deep vein for me to draw from in my writing.
For example, there was a gold mine in the town, and miners from interstate often came and stayed in the pub. As a child, I was always fascinated by these strangers – they were like lone wolves with no apparent links to the town or its people. And it seemed such an unusual and dangerous job, disappearing underground for hours at a time. That mixture of fear and fascination probably led to the character of Ronnie.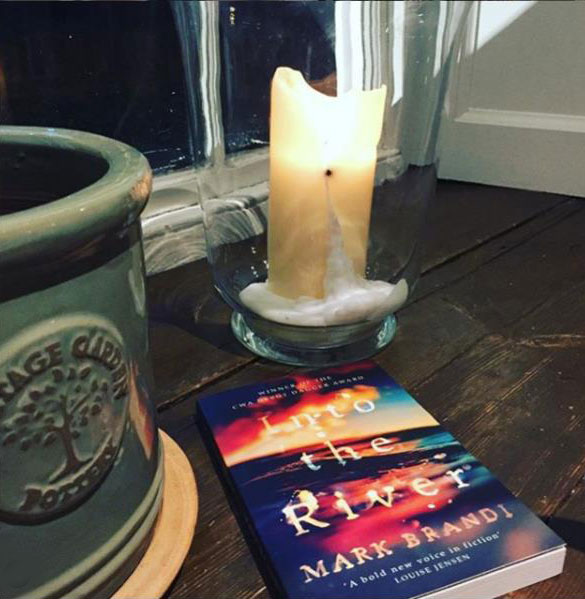 The regional setting depicted in Into the River is quite stark – there are wide, flat paddocks stretching on for as far as the eye can see. But then, on the horizon, a huge mountain range juts from the plains. This contrast is important in the context of the novel.
Even though I know the region well, the process of writing Into the River took a few years (and detours). I'd always try to stay in touch with the manuscript each day, and I'd normally spend an hour or two of writing in my loft, and many more procrastinating. But I've actually come to see the procrastination as being part of the process (but maybe I'm kidding myself!).
Reading also was (and is) an important part of my method – I've learned so much from the great books I've read. I tend to gravitate toward darker stories of humanity, and Cormac McCarthy is a favourite. It's fair to say I wouldn't wish to meet many of his characters in real life, although Carson Wells from No Country for Old Men is an exception – he has such bone-dry wit.
More recently, I loved Sing, Unburied, Sing by Jesmyn Ward – it's a stunning, lyrical tale of a woman's journey to pick up her boyfriend from prison, with a bit of magical realism thrown in. It won the National Book Prize in the US, and deservedly so.
Twitter: @mb_randi  Web: www.markbrandi.com/