The True Story of the Tin Nose Shop by Don Snyder
The Tin Nose Shop
The True Story of the Tin Nose Shop by Don Snyder – This story captivated me recently as it's inspired by a remarkable story from the first world war. It is a story I had never heard of before and it's as fascinating as it is unbelievable that it's not more wildley known.
The Plot: Young artist Sam Burke is spared death by firing squad on the battlefields of France and brought to a remote castle by the Irish Sea. At the 'Tin Nose Shop' he is tasked with creating intricate masks to hide the mutilated faces of his fellow soldiers from the Front. While he tries to come to terms with the death of his best friend and the promise he failed to keep, Sam and the disfigured soldiers struggle to return to their former lives and their loved ones.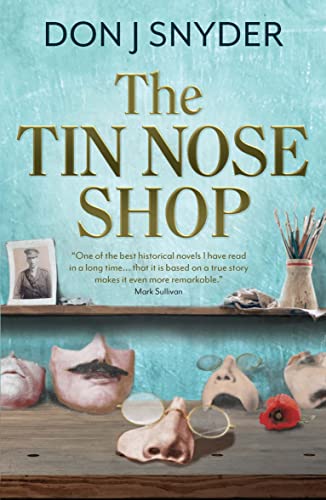 So, where was the real Tin Nose Shop?
The real Tin Nose Shop was called  'Masks for Facial Disfigurement Department' and it was part of the Third London General Hospital located in Wandsworth.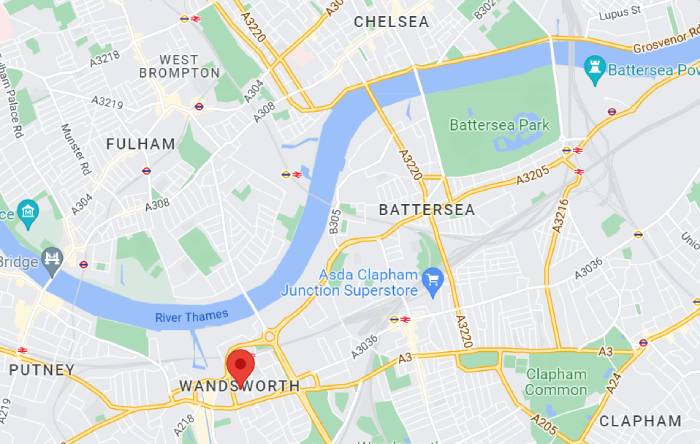 Who was behind it?
Francis Derwent Wood, a sculptor. He was in his forties when the war first started and so was considered too old to fight. He did volunteer in a hospital however and this is when he first came across the types of injuries he would go on to work with. Shocked by what he witnessed, he set about doing something it and soon created the  'Masks for Facial Disfigurement Department' of the Third London General Hospital located in Wandsworth.
What is the Tin Nose Shop in the novel?
The Tin Nose Shop is a fictionalized account of the real one in London and we are  trasnported to a castle in Northern Ireland where we see how they create masks for men who suffered facial disfigurement in the war and for whom surgeons had done as much as possible.
How were they made?
It was a hard task and every mask was different of course. They were built with paper-thin copper and painted to make them blend with the colour and nature of the men's features. Wood had the ideal skills for this as he was a sculptor by trade and so he could make the masks so they merged with the men's face as much as possible. The best part of the job he said was being able to give back some level of dignity, honour and normality to the injured man.
Newer inventions
By 1917, news of Wood's techniques had reached America. Anna Coleman Ladd was also a sculpltor and she got in touch with Wood and then did similar work with masks with the American Red Cross in France. She set up her own studio in Paris to complement Wood's work in London.
The story does not end there….
Caddie School for Soldiers – A School for Veterans was founded by the author of this book, Don Synder. He has this to say on the website:
"Because soldiers are dedicated to the ideal of self-sacrifice, when they return to a world that is defined by the opposite—personal gain—they don't really know how to fit in this world and they become strangers to themselves. And when you're a stranger to yourself, you don't really believe in yourself anymore. The Caddie School for Soldiers program was created to help veterans earn back their belief in themselves, so that they can carry on in life with the measure of dignity they are entitled to."
What a remarkable story and one location that inspired so many!
Web: donjsnyder.com