The Tin Nose Shop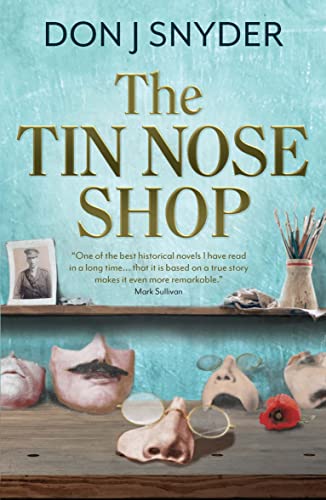 Why a Booktrail?
1916: The amazing true story of The Tin Nose Shop
What you need to know before your trail
1916. Young artist Sam Burke is spared death by firing squad on the battlefields of France and brought to a remote castle by the Irish Sea. At the 'Tin Nose Shop' he is tasked with creating intricate masks to hide the mutilated faces of his fellow soldiers from the Front. While he tries to come to terms with the death of his best friend and the promise he failed to keep, Sam and the disfigured soldiers struggle to return to their former lives and their loved ones.
Travel Guide
The real life Tin Nose Shop
The Tin Nose shop in the novel is located in Northern Ireland at a time when the British government was just beginning to explore the idea of reconstructive surgery during wartime.
The author notes that there were some 60, 000 soldiers who needed reconstructive surgery during the Great War. Frances Derwent Wood was born in the Lake District in 1871 and he was a trained sculptor. He realised that his skills might  be used on the battlefield to help the soldiers he had witnessed whilst he himself had been a private in the Royal Army Medical Corps located in a London hospital.
This website looks at the situation today and then and there's mention of the author and his involvement.
BookTrail Boarding Pass: The Tin Nose Shop
Destination/Location: London, Ireland   Author: Don J Snyder Departure: 1916
Back to Results