Thai talking with Katy Collins
For the most ardent of booktrailers, a new series of books has launched with destination as the name of the game – The Lonely Hearts Travel Club! I mean what more could a booktrailer want? This is also a very unique novel as it was inspired by a real life story – Katy Collins herself was left feeling bereft after the man she was going to marry ended the relationship. Instead of feeling sorry for herself though, she hopped on a plane to Thailand and the rest is history – and this fab novel which is the first in a travel inspired series.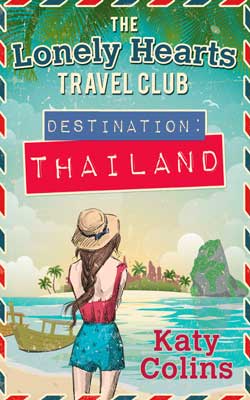 So, sitting on a beach with flip flops and iced tea, I chat to Katy! Sooo excited about this. Take the booktrail here : thebooktrail.com/book-trails/destination-thailand-lonely-hearts-club-1/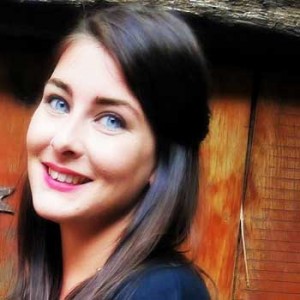 Hi Katy. You and your story are so inspirational. What made you choose Thailand?
Well, thank you very much! Thailand has a very special place in my heart as it was the first country I flew to when I decided to quit my job, sell everything I owned and backpack solo. I fell in love with the place and the people there, it inspired me so much I set my debut novel Destination Thailand there.
What were the worst and best point of your whole experience? Is travelling alone as a single woman as scary as it sounds?
There were so many highs and very few lows during my travels as a solo female backpacker. When you travel by yourself you are in control and get to do whatever you want, which can be quite daunting at first but then you realise just how freeing this is and learn to make the most of it!
What can we learn from Georgia? Is she the poster girl for seizing life by the throat?
I think she would be thrilled with that! I think Georgia is like so many of us who maybe never step out of our comfort zone for fear of the unknown but when this is snatched away from you and you're forced to be bold you can definitely surprise yourself.
Would you go travelling with Georgia in the book?
Of course! But I hope I would be a little less gullible of falling for common travel scams and using my common sense maybe a bit more. There are certainly some characters in the novel that I wouldn't want to have as my travel buddies *shudder*
Where in  Thailand would you recommend that we visit in order to experience what Georgia does?

In Bangkok you must experience Khao San Road, (see picture) the gaudy strip where anything and everything is possible, also take a trip around the markets in China Town for some real bargain souvenirs. In the novel Georgia stays on the island of Koh Lanta, full of stunning idyllic beaches and turquoise waters as warm as a bath. When you're feeling sufficiently blissed out then you should head to a beach fire show, take a trek into the jungle (Chiang Mai also have excellent excursions) and visit the many intricately carved Buddhist temples.
Any interesting food memories ?
I was a little cautious sampling street food for the first time but following the best advice I've been given (to choose a stall that has the longest queue of locals) then you're guaranteed a cheap but tasty dish. Personally I love chicken pad thai freshly cooked in a wok in front of you, simple but delicious. At the many beach parties it is popular to sample a Thai bucket which is a super strong spirit and sugary mixer served in, you've guessed it, a bucket.
Where is Georgia headed to next in future books?
Since her trip to Thailand she has been bitten by the travel bug so is heading off to India in the next novel Destination India (out 24 March). This was a pleasure to write as it meant reminiscing about my own time travelling through this colourful, chaotic and charming country.
With many thanks to Katy for this great chat! Destination Thailand (Book 1 in The Lonely Hearts Travel Club) is out now (Carina, £7.99).
Booktrail Boarding Pass Information:
Twitter: @Notwedordead
Facebook: /notwedordead/
Web: notwedordead.com