Novels for Translation – Swedish thriller De Capabla
Klas Ekman – Swedish thriller writer
Novels for Translation – Swedish thriller De Capabla – This Thursday I am celebrating a book in Swedish that has not been translated at the time that I am writing this blog post.
This is a novel that grabbed me for the wrong reasons at first. That cover is awful! But the blurb was intriguing. The title – Capable People – was somewhere in the middle. I wanted to read the book that made me feel like that!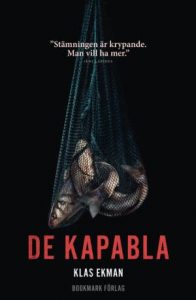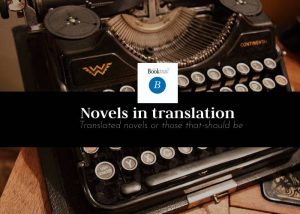 Why you need to read this author
Shortlisted for Crimetime Award (Crime Debut of the Year) Sweden 2021
Shortlisted for the Book of the Year Award Sweden
Book set in remote Sweden
Domestic thriller
Makes you think how one bad decision can change everything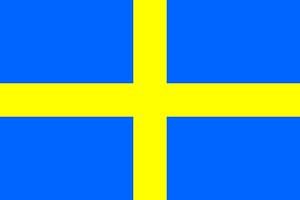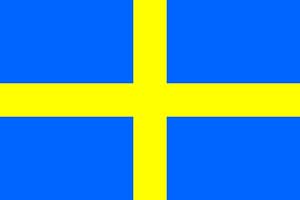 SETTING
Western Sweden. The location is not important really only to show that this is  a remote place, and the story takes place largely in a hotel far away from prying eyes..well, that's the hope…
The remote location and the dark woods make this novel stick in your mind. It's remote and anonymous but it's amazing who is there when you are not expecting to see anyone.
It's the place for an illicit and romantic moment but well, it soon turns into something different.
PLOT
A man and woman check into a hotel for a secrets weekend of passion. Both are married but not to each other.  He is there to take tings further but she wants to break up. Angry and confused they leave the hotel and then tragedy strikes….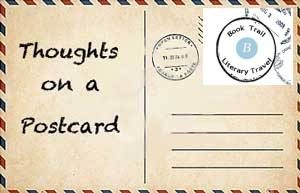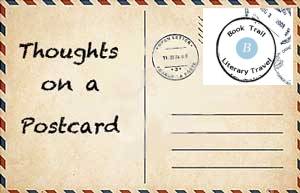 This book is full of twists and turns and you re never sure where this is going to lead. Could anyone have seen the couple go to the hotel, leave it, derive through the woods and then see what happened next?
You really have to suspend your disbelief with this one. There are more twists than on a curly-wurly chocolate bar. Fun though, although you do question the lack of morals of these people. What are the chances of that! I remember saying to myself during the book. I wanted certain character to get their comeuppance.
It's a test of your own morality as well in a way. It makes you think how one stupid decision can spiral out of control. This book moves fast and it spins and spins your mind until you are left feeling as  giddy as the characters with their wild and mad choices.
One note on the cover and title. I have no idea why this would be called Capable People nor have eels in a bag on the cover. An example of how a cover and title can really distract and even keep potential readers away. For such a grotesque cover and obscure title, this is a chaotic, yet straight forward domestic thriller.
BookTrail Passport: Klas Ekman
Lives: Sweden
Writes in: Swedish