Literary locations to fuel your wanderlust with ELAINE SPIRES
Need a book to take you to a different place in time? A beach in Antigua? A desert adventure in India?
Well how does a singles holiday grab you? Who knows what you'll do and who you'll meet? It could be great or a nightmare but it'll never be dull! Test the waters by dipping your toes in the literary pool that Elaine Spires creates in her books. Antigua and Rajasthan are just two of the places you could visit…..
With all this literary travel, we were very honoured to find Elaine had some spare time to chat. We actually ended up in the airport lounge having a cuppa and a cream and jam scone as they're Elaine's favourite. Travellers milling around, announcements on the tannoy, Elaine sitting opposite – literary deja vu!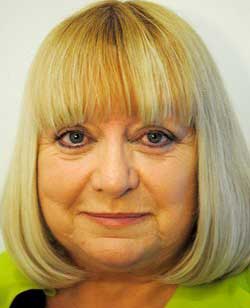 Your portrayal of a singles holiday is refreshing in literature. What made you decide to take this angle?
I worked as a tour manager for a UK singles' tour operator for 13 years and I am a huge fan. Taking a group of singles – not the easiest people in the world to deal with, we all get more selfish and set in our ways the longer we are 'on our own' – and throwing them together in a resort thousands of miles from home shouldn't work. But it does. So I wanted to portray singles' holidays in a positive light, which I hope I've managed with the three books – Singles' Holiday, Singles and Spice and Single All The Way. Some of the incidents in my books are based on real-life incidents (although the characters are all made up). There are other incidents I couldn't use as readers would never believe them. LOL!
Who is your favourite person in the group?
I hope readers can see the good in all my characters – few of them are all-bad – just as most people in the real world have a good side. I especially like Michael and Natalie, who appear in all three books and Frances, who's in Singles' Holiday and Single All The Way. I really like Eileen (who was the heroine of my first novel, What's Eating Me). Even Murray grew on me as the books went on! I'm also fond of Suzanne and Stewart. They're sweet!
What kind of holiday do you prefer?
Well, I do enjoy a city break because although I enjoy lazing on a beach I also like to see and do things and I've had a few fab city breaks, especially with my daughter and sister. We were in Stockholm just before Christmas, it was amazing.
In Singles and Spice, can you share some secrets of Rajasthan with us, such as what we should eat and where we should visit?
Secrets? Well, Rajasthan is a land of lovers and warriors, apparently. It's also full of snake-charmers, which gave me the willies as I don't like them, but as long as you keep an eye out you're ok. And it has the most amazing architecture and vibrant shops – get out and about and see the city. And it's a fabulous place to get clothes made. A visit to the Palace of Winds, the home of the Rajah's harem and the Amber Fort are not to be missed. The food is great everywhere – especially good for vegetarians, who often struggle. For once, the choice of vegetarian dishes is immense and mouth-watering.
What about Antigua? Singles' Holiday is set there.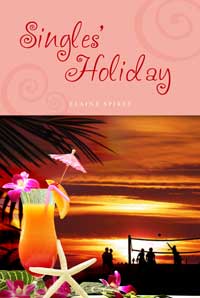 Ah! Antigua. My beautiful Caribbean bolt-hole. It boasts 365 beaches, the vast majority of which look like Robinson Crusoe might suddenly appear – beautiful, unspoilt, deserted, with crystal-clear water. A boat-trip is a must. But, the beach is just the beginning. There's brilliant duty-free shopping in Heritage Quay and Redcliffe Quay, where the shops and stores are in the old warehouses. There are excellent restaurants in St John's the capital, but also in places like English Harbour, down in the south, which is also home to Nelson's Dockyard, one of the only working Georgian dockyards left in the world. Although, sometimes the best food is bought from roadside sellers who barbecue chicken and ears of corn. The island is dotted with forts, which are left from colonial days. Shirley's Heights was the home of the British garrison and it overlooks English and Falmouth Harbours and every Sunday night there's a 'lime' from 4-10 where you'll hear steel and dance bands and get a chance to eat some finger-licking food. And a trip to Betty's Hope, a restored sugar plantation on the East coast. And always talk to local people, who are lively and witty.
What do you think makes an ideal companion on the singles holiday?
A good book. We must assume you'll like the group and that you'll fit in and make good friends. But just in case…. Although so many people told me they took 6 or 7 books away with them 'in case I didn't like the group' and didn't finish one of them as they were enjoying themselves too much to read!
What is your favourite cocktail?
A brandy Alexander.
Thanks Elaine! Oh that was fun but now you have a plan to catch. Researching her next novel no doubt. Where will she take us next time?
Booktrail Boarding Pass Information:
Twitter: @elainespires
Facebook:/ElaineSpiresAuthor
Web: elainespires.co.uk