Travel to Bombay with Vaseem Khan
The Dying Day in Bombay with Vaseem Khan
Very honoured to have Vaseem Khan on the blog today. He's taking us to Bombay to meet his characters who are in his latest novel  The Dying Day.
You are so going to want to read this book. Come on! No time to lose as there's a crime to solve within!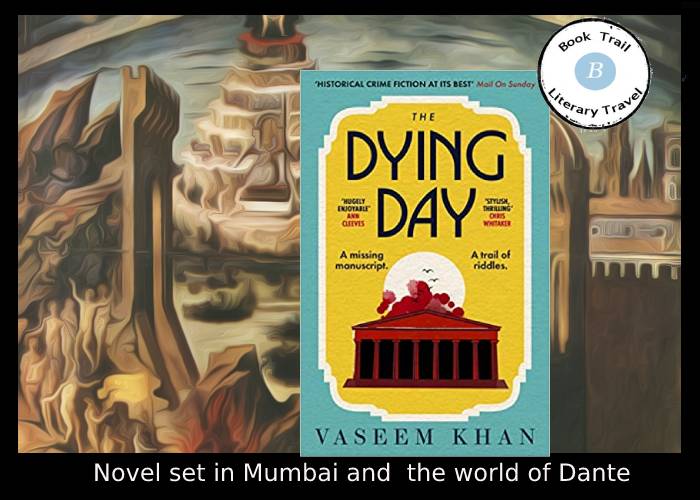 Setting
The Dying Day, the second in my historical crime series, is set in 1950 in Bombay, India. (The first was Midnight at Malabar House, which won the Crime Writers' Association Historical Dagger 2021, the most prestigious historical crime fiction prize in the world.)
The story starts out in Bombay's Asiatic Society, an elegant building near the southern tip of the city, with a Grecian portico, and a storied history. The Asiatic Society, established during the Raj, houses many literary treasures – a Shakespeare First Folio dated 1623, A Voyage Towards the South Pole and Round the World by explorer James Cook, and, above all, a priceless six-hundred-year-old copy of Dante's The Divine Comedy, a manuscript for which Mussolini once offered a million dollars.
When the manuscript vanishes, together with the man charged with its care, British scholar and war hero, John Healy, the case lands on Inspector Persis Wadia's desk. Uncovering a series of complex riddles written in verse, Persis – together with English forensic scientist Archie Blackfinch – is soon on the trail. But then they discover the first body…
This book has been over fifteen years in the making. I lived in Mumbai for a decade and still remember my first visit to the Asiatic Society. I was astonished to discover the treasures housed there. That memory stayed with me when I moved back to the UK, and eventually found its way into the plot of this book.
The book is a clue-based jaunt around the city, the technique used so effectively by Dan Brown in The Da Vinci Code. It brings us to grip with the Bombay of that time, a fractious place, just as India herself was back then, just three years after Independence, Gandhi's assassination, and the horrors of Partition that left over a million dead.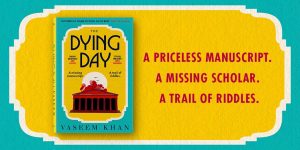 Capturing language, culture and the essence of a place
Bombay, then and now, has always been a soup of cultures, religions, languages, and customs, drawing in individuals from all over the country. It is India's business and glamour capital – even in 1950 it was home to a vibrant Bollywood. Getting those elements right meant a lot of period research, and then working out what to leave out! If I had to bottle the essence of Bombay, I'd say it was its cosmopolitanism. Contrary to many people's thinking, there were still tens of thousands of foreigners in the country after the Raj ended in 1947, many of them in Bombay. This makes it a perfect setting for someone like me, wishing to showcase India, but also add elements that are familiar to my western readers.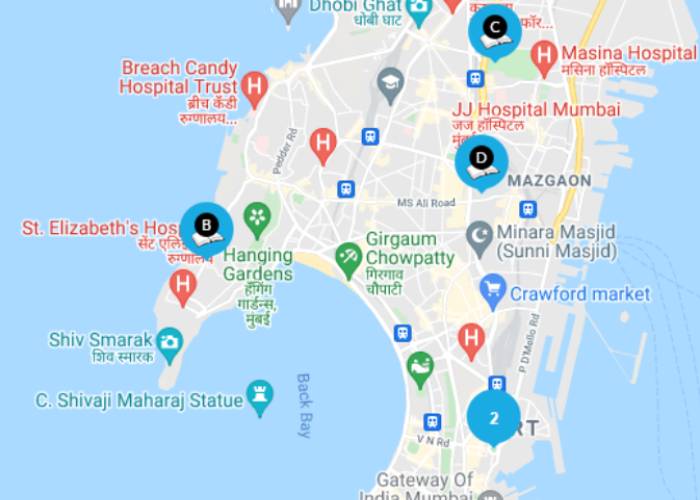 Why choose to set your novel in Bombay?
Having lived in Mumbai/Bombay for a decade, and written five books in my Baby Ganesh Agency series – set in modern Mumbai – beginning with The Unexpected Inheritance of Inspector Chopra – a Times bestseller now translated around the globe – I wanted to explore the roots of the city. Raj-era India is well trodden territory in fiction, but the period just after Indian Independence is still a relative blank for western audiences. And Bombay is such a world city, a place that bears the legacy of its many conquerors – Portuguese, Mughal emperors, Hindu Marathas, and the British – that there are endless stories to be told.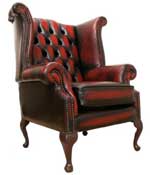 What does armchair travel mean to you?
I've always been a traveller, but over the past year we've all been relegated to our armchairs, or, in my case, a huge white sofa. I suppose this is one reason why books have thrived during the lockdown. What better way to travel to foreign destinations? Certainly, that has been my hope with The Dying Day, and my other India-set books. To transport readers to a place of colour and conflict, of heat and monsoon, of passion, and an incredible multi-faceted history. India is a place many think they know, but don't!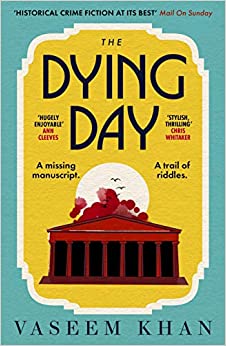 Any funny stories or anecdotes?
My heroine is Persis Wadia, India's first female police detective. She is a Parsee. The Parsees are a small but wealthy and influential community in Mumbai. They don't bury or cremate their dead, but rather leave them out in stone buildings called Towers of Silence for vultures to eat. I met a Parsee for the first time during the time I lived in India. He told me that in modern Mumbai, apartment towers have grown up around the Towers of Silence. The problem is that vultures will sometimes take bits of the corpse with them from the Towers of Silence. Then they occasionally drop them onto the balconies of the surrounding flats. More than one person has had a decaying toe or finger land in their breakfast cereal.
And finally…..
You can't really read one of my novels without treating yourself to some Indian food. If you can find a restaurant that sells Parsee or Iranian cuisine, you might want to try a dhansak. This is a dish made of lamb, mutton, goat, chicken or vegetables in a mixed lentil gravy and usually served with brown rice. And if you can't find such a restaurant, a good old curry from your local is the next best thing!
Twitter:  @vaseemkhanuk    Facebook:   www.facebook.com/VaseemKhanOfficial/      Web:   vaseemkhan.com/