Talking books in China with Andy Smart
Talking books with Andy Smart
Andy Smart is the author of Just Turn Left At The Mountain – a very personal, poignant and very witty tour of China and Asia. Andy lives and works as teacher in China and on Chinese New Year plans to be giving some books to his friends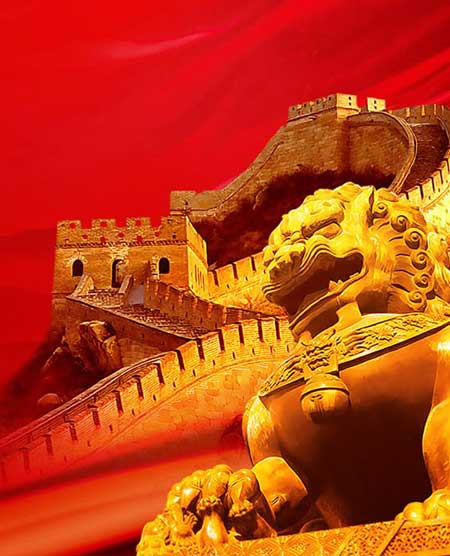 I've just returned from a 10,000 mile solo drive across China, east to west. It took me months so despite downloading some new reads onto my Kindle, have been really out of touch with reading.
Right now I'm slowly getting back into the swing of things.
Before my trip I read an amazing book called Midnight in Peking by Paul French. I normally support indie authors but as it was recommended to me by a Chinese colleague I thought I'd give it a go. This is the true story of a teenage girl called Pamela Werner in Beijing just before the takeover by the Japanese in WW2 and his attempt at finding the real truth of her unsolved murder.
It's easy to see why it's a best seller as Paul French writes on many levels pulling the reader's attention right into the centre of the story. Indeed it was one of those books I got through in a few days. I think what's most impressive is the writer's ability to paint such a vivid picture of what it was like in Beijing back then. Being that I live and work here, I often go past the places referred to in the book. There's actually a tour you can take which visits some of the areas relevant to the story. I loved Paul French's attention to detail. The book is the result of years of tireless work in coming to his conclusions about the murder and just shows us what research you really need to do to write convincingly.
Sharing books with Chinese colleagues
I actually just gave a Chinese colleague A Short History of Just About Everything by Bill Bryson as it shows the crazy side of Western history. Like Midnight in Peking you can tell that it's another labour of love with years of research before the book was written.
I am particularly interested in real life tales of overcoming hardship. Recently I discovered Addicted to Dimes (Confessions of a Liar and a Cheat) by Catherine Townsend-Lyon.
This is the true story of someone's gambling addiction. Actually I fancy reading it now ha ha.
A novel which has made an impression
Definitely Vote for Murder by Jaqueline Beard. Based on a true story, this is the tale of one of the author's relatives and how they became involved in a tale of a woman who was wrongly executed for a murder they didn't commit. I met Jaqueline online as she lives in the same area that I grew up in and got chatting. Once again, I especially enjoyed her professional attention to detail and well thought out and research.
Favourite  story as a child?
Actually not the typical story as you would expect. My father could remember London in the Second World War and my grandparents were ground keepers to a Canadian airfield around that time. On my Mum's side, her dad survived the Somme by a whisker having being rescued by his friends from no man's land during the cover of darkness. During this time, the soldiers from France, the UK and Germany met in the middle for an unofficial cease fire and spent Christmas together exchanging gifts and some even playing football together. I often wonder what it must have been like for the soldiers and what my Granddad was doing at that moment in 1914. To me this is one of the ultimate stories.
Andy Smart has filmed quite a few journeys along the way and here is just a snapshot from his YouTube Channel:
With many thanks to Andy Smart for taking the time out this Chinese New Year to talk books. Gong Xi Fa Cai (Mandarin) and Gong Hey Fat Choy (Cantonese) to you all!