Literary Locations of Tina Frennstedt
From Bangkok to Sweden with Tina Frennstedt
Tina Frennstedt is one of Sweden's most acclaimed and hard-nosed crime reporters. She has been the news editor at the newspaper Svenska Dagbladet and crime reporter at Expressen and has written both non-fiction and fiction. The fictional series Cold Case is however inspired by real life cases that she has come across in her career. So, a mix of fact and fiction and a journalist's investigative eye to boot!
The locations featured in one of her non-fiction however, you won't want to go for real. Well, as a tourist, yes, but you won't want to stay in the accommodation the book's protagonist does! I don't believe either of these books has been translated yet but the Cold Case series in particular should be. What better than a crime series based on real cases that involved a cold case storyline linked to a present day one? All with a journalist's eye?
Location one
BANGKOK THAILAND
True life tale of a Swedish diplomat's daughter who was arrested for drug smuggling in Thailand
Karolina Johnsson is the daughter of a Swedish diplomat.Not someone who you would expect to find in a Thai jail. In 1994 she was caught at the Bangkok airport with around 7 kilos of heroin in her bag. She said she was innocent and that the bag had been given to her by a male friend.,
For the next 4 years, home was the infamous Lard Yao prison before being transferred to Hinseberg women's prison in Sweden. She did the rest of her sentence here and wasn't released until 2006. A total of 16 years in prison.
This book is interesting for many reasons. Tina wanted to tell Karolina's story and examine why someone risks smuggling drugs when the penalty is Thailand is death. Karolina had a unique childhood growing up in Nairobi and Prague. As a result of her nomadic childhood, she decided she wanted to travel and so she eventually ended up in Thailand where she got a job working for a company dealing in gemstones.
I find these kind of stories fascinating. What makes someone try to smuggle drugs through customs , especially in a country that has the death sentence? She claims a male friend gave her the bag and that she never questioned it. This is her plea throughout and the judge says that he hears this all the time.
That's not the story here really – it's Karolina's time in prison, her experience, her attempts to fit into the system and live our her time the best she can that matters. The way you feel as if you're in the prison yourself is the skill of a great writer. It's an honest and raw account. Whatever you think about Karolina's naivety and involvement in all of this, it's a fascinating tale.
A story that should serve as a warning.
LOCATION TWO: Southern Sweden
Then real life is turned into fiction………Cold Case series set in SWEDEN
Police procedural with cold cases ripped from the headlines! This book was inspired by the case of Helena Andersson who disappeared from a Mariestad hotel on 14 June 1992.
Detective Inspector Tess Hjalmarsson, head of  Skåne's Cold Case team, is called to a disturbing case – a woman has been found murdered beside a beach hut near Malmö
There are striking similarities with this case and that a case 16 years earlier, when a 19 year old girl went missing without a trace in Österlen, South East Sweden.
The girl's name was Linnea Håkansson and she was found raped and murdered on a beach just over the border with Denmark, again, not far from a bathing hut. In the middle of the night, she had been chased from her house into the forest and then killed. There are too many similarities with this case and the present day investigation.
The book is set between Malmö and Österlen in the East. Years separate two very similar crimes. One Danish serial rapist is suspected of both crimes. There is a lot of detail of procedural here and most is centered on the new, present day case but the cold case is hovering in the background with its missed opportunities, mistakes made and consequences unleashed.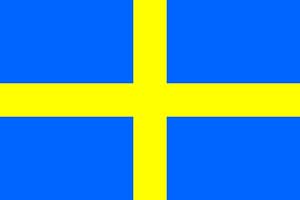 First chapter scene setting…
You'd not want to read this if you're a woman living on your own. Lured from her bed in the middle of the night and then chased through woodland. This is chilling stuff indeed. The last bit of the chapter sees her huddled in a beach hut waiting for her persecutor to leave. But then she sees two bright lights right in front of her…This first chapter was very effective as you are there , witnessing what will be the new case unfold before your very eyes….
The passing of time….
Instead of chapters, the book is broken down into days which really gives the novel a sense of a real life investigation with its time pressures and developments which take much longer than on the TV crime drama! There's a 2018 story thread and one set in 2002 when Linnea goes missing. Diaries, personal insights into characters but also the rapist makes for some gripping reading.
The weather?
If it's not the rough and wild storm in the earlier chapters, then it's the dark and grim winter of the latter ones. This is Sweden at its worst.
There are real gems in Swedish crime fiction. Many get translated but I love it when I find an author and book series that, as yet, is not in English.
Keep an eye out for it when it does!