Literary locations of Camilla Grebe
Literary locations of Camilla Grebe
Literary locations of Camilla Grebe – Camilla Grebe really is an author to watch. She's getting some fine reviews in her native Sweden and has just been part of Norway's Krimifestivalen.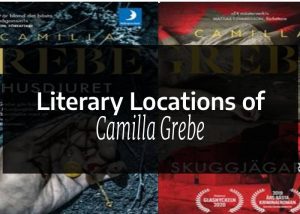 One of her novels in the Flickorna och mörkret series has been translated into English but there are two more to come! What kind of books are they and will you want to read them? Really meaty crime thrillers and yes being the answers to both of those questions.
So, where can you expect to end up in the novel by Camilla Grebe?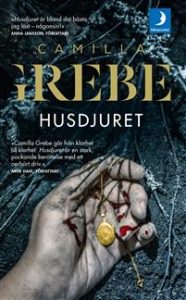 Winner of the Glass Key 2018
Named Best Crime Novel of the Year by the Swedish Crime Academy 2017!
This was the first novel of the Flickorna och mörkret series. Only one translated so far in English but watch out for the rest in the series as they are really making waves in her native Sweden.
A novel about a terrible crime. Three people are brought together by a brutal murder in the Sörmland village of Ormberg during a few cold winter weeks. This is an area just south west of Stockholm and is the beautiful Swedish countryside. The town itself is based on so many in the area. It's lovely to look at but what lies beneath? – just ask Camilla!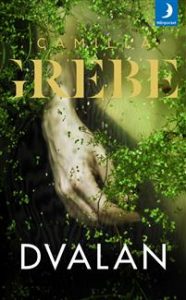 Dvalan
Stockholm and Ormberg
We move to the city but there's still a lot of countryside detail from the first novel. The policewoman from Ormberg is called upon to help in what turns out to be a very troubling case.
Samuel is 18 when he accidentally sabotages a drug deal. Desperate and in danger, he's forced to flee from the drug boss and go underground.  He is left afraid and with nothing so has to find some kind of job. And quick. That comes in the form of an advert from a family who are looking for someone to help with their brain-damaged son. This sounds like a safe place to hide out, right? Well, it's a remote house by the sea, he doesn't know who to trust, and someone from his past is trying to find him…
Manfred the police officer comes in on the case. He has a very interesting and poignant view point as he has many problems of his own. Oh and talking of interesting characters, wait until you meet Pernilla, Samuel's mother who is religious and does things in her own way. Someone who naively thinks she can help her son…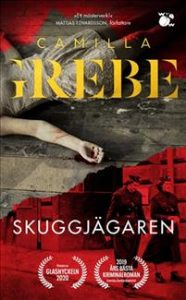 Skuggjägaren /The Shadow Hunter
Stockholm
This novel takes us back to February 1944 when a dead woman is found nailed to the floor in a Stockholm suburb. Fast forward 30 years later, and another woman is found murdered. Very similar cases it seems…
This is clever as it's a murder mystery and police procedural across the ages  -there's  Britt-Marie in the 1970s, Hanne in the 1980s and Malin, who we meet in the present day.
This is so much more than a police drama  as it evokes really well how tough women have it in their working life, in the police force in particular and in society at large.
It's clever how the murders, the killer(s) and the investigations weave their bloody threads throughout the years and  we see them tangled and torn, but will they ever be tied up?
Twitter: @camillagrebe