The Bristol of Jen Faulkner
Jen Faulkner guides readers around Bristol
Author Jen Faulkner has written a book about a woman whose daughter is about to leave for university. Although she knows worrying about this is normal, she's becoming increasingly anxious about her daughter Anya's safety. And that anxiety is starting to take over her life . .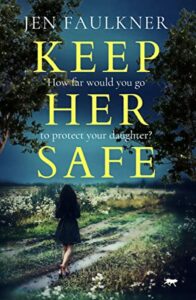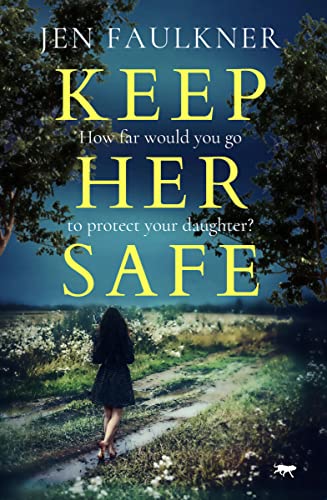 So, where can you expect to see in this version of Bristol?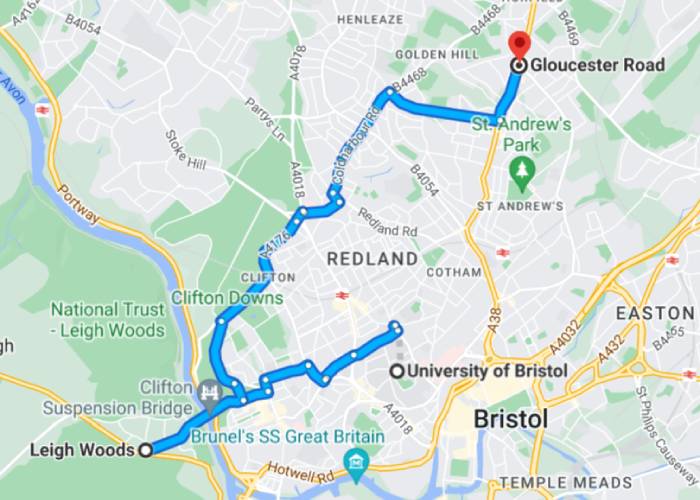 Ashton Court/Leigh Woods/Manor Woods
Woodlands feature a lot in Keep Her Safe and I am very lucky that I have lots of woodland nearby to inspire me. I love walking my dog around Leigh Woods, they are endless and I can take a different path every time I go there and feel like I'm exploring somewhere new. Ashton Court woods are where my daughter learnt to ride a bike on one of the muddy pathways and will always hold a place in my heart, although they are rather busy these days.
Other woods are Manor Woods just outside of Bristol, which are smaller but still incredibly calming and beautiful to walk around at all times of the year. I've drawn inspiration from all of them. I think Enid Blyton and the Enchanted Forest books help formulate my love of the magic within woods. They are places outcasts go, or children get lost in. Their energy is restoring. I love them.
Pitville Student Accommodation/the corner shop
The gate entrance to Anya's student accommodation is directly opposite a corner shop and features a lot in Keep Her Safe. I can't say too much without giving away any spoilers, but both Catherine and Anya spend time here, and a lot of bad stuff goes down in this small place inspired by somewhere similar in Cheltenham where my daughter went to university.  Think tears, cigarettes and illicit watching.
Gloucester Road Bristol
I had an image in my head, probably from when I was a student in Bristol myself, of a section of Gloucester Road bathed in early evening sunlight after a hot day. There are pubs and shops on either side of the busy road, and I knew I wanted it to feature in Keep Her Safe as it is such an iconic part of Bristol and something so personal to me. I have happy memories there of my time as a student, but also of my time as a single mum, as I lived in a basement flat in a road that runs parallel to Gloucester Road until my daughter was six months old.
Graffiti all over Bristol 
I couldn't write a book based partly in Bristol and not include graffiti. It's everywhere and it's brilliant, Banksy aside. UPFEST is very well known and is an amazing festival that celebrates street art and graffiti. People are so talented! In Keep Her Safe the graffiti helps Catherine discover who she is and how she is feeling, it's far more deep than I'd intended, but it's important! She tends to observe different graffiti at pivotal moments in her story. Bedminster in Bristol is particularly vibrant and full of amazing street art.
River in Cheltenham
Again, no spoilers but there is a river that features in Keep Her Safe that doesn't actually exist in real life, but is inspired by all of the water surrounding the beautiful Pitville Park in the heart of Cheltenahm. In Keep Her Safe I have added a pathway next to the deep river that can only be accessed down some unlit steps. I shall say no more…
So, does this novel make you want to explore Bristol a bit more? It's a city where the graffiti talks and the parks are mysteriously captivating.
Twitter: @jfaulknerwriter     Web:://jenfaulkner.co.uk/