Confessions of a Literary Traveller with Heather Cooper
….. #ConfessionsofaLiteraryTraveller
Heather Cooper, author of Stealing Roses is keen to share her love of all things literary and how she does literary travel. Where does she go for inspiration, which literary sites has she seen? Where would she like to go? And what's it like being a writer on the road?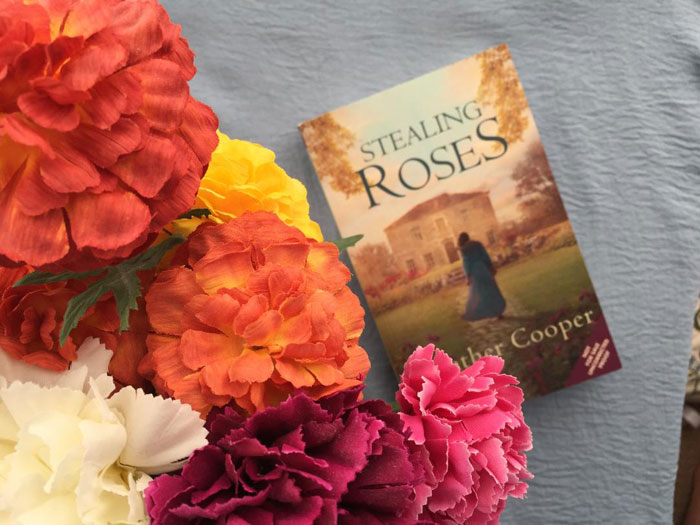 I am a lifelong devotee of the literary shrine. There is something extraordinary about stepping into the house where a great writer has lived – the sense that someone whose words still touch us today gazed through that very window, sat in that chair, climbed those stairs, gives us a sense of connection which can deepen and enrich our reading experience.
For so many writers, the sense of place is indivisible from their work. To visit the parsonage in Haworth where the Brontes grew up is to reach a deeper understanding of their work – the high moors all around, the crowded graveyard right up against the house, the bleakly beautiful landscape, the pub down the road where Branwell drank himself to death. The Brontes' home is probably the first literary pilgrimage I made, as a teenager – I grew up just the other side of the Pennine hills and was wild to see the setting for Wuthering Heights – and it was the beginning of a lifelong enthusiasm.
Still in the north, there was Wordsworth's house in Cockermouth, Ruskin's home on Lake Coniston, Beatrix Potter's farm in Hawkshead, Lindeth Tower where Elizabeth Gaskell stayed and wrote Ruth; then up to Scotland for Sir Walter Scott's house in the Scottish borders, and the inn in South Queensferry where Robert Louis Stevenson set Kidnapped.
Reading the romantic poets led me to Newstead Abbey, Byron's ancestral home, and to Keats's house in Hampstead. This is where he wrote Ode to a Nightingale in the garden and fell in love with Fanny Brawne. Shelley's body was burned on an Italian beach, but his heart was rescued and is buried in Bournemouth.
There are so many places to see –  Dylan Thomas's boathouse study in Wales, Thomas Hardy's cottage in Dorset, Kelmscott Manor where William Morris wrote News From Nowhere. Cornwall for Daphne du Maurier, Jane Austen in Hampshire and Bath, Agatha Christie in Devon, Virginia Woolf in Sussex.
London, of course, is full of writers' houses, and one has only to glance up to find a blue plaque – here lived the Bloomsbury set, here Thomas Carlyle, here Dickens, this is Dr Johnson's house  – and Paris too. (Woody Allen's film Midnight in Paris is surely the expression of a longing to connect with the writers of the past.) Robert Frost's home in Vermont is surrounded by the woods and fields which inspired his poems; Patrick Leigh Fermor's house in Greece looks over a blue bay where he used to swim every morning.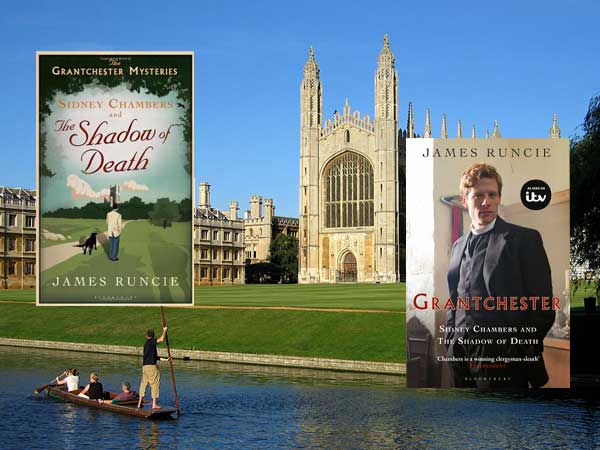 Visiting the places where great writers lived and worked and died is not essential to the enjoyment of their work, but for me it adds a richness to my reading. Seeing John Keats's chair, set at angle as though he has just that minute walked out of the room; drinking tea beneath the apple blossom in the garden of the old vicarage at Grantchester where Rupert Brooke lodged; noticing the little winding stair leading from his study which Tennyson used to escape unwelcome visitors – these are unforgettable moments.
There's a real sense we get when we read words written decades or even centuries ago. You can feel that a voice is speaking to us with freshness and urgency across the years. When we discover the places where their author lived and wrote, this feeling is even more enhanced. We read to know that we are not alone, said CS Lewis.  Naturally, I've had a drink in the pub in Oxford where Lewis used to meet his friend Tolkien.
The sense of connection with place reminds us of that: we are not alone, and just the other side of that door the hand of the past reaches out to us.
Thanks to Heather for sharing her thoughts and experiences!
Twitter: @heathercoopera1   Web: heathercooperauthor.co.uk