Sara Sheridan talks chocolate!
I could not be more excited than  I am now to be meeting Sara Sheridan. She's already taken me to Brighton, to the Greenwoods racing track and now we're all about the chocolate in her latest novel "On Starlit Seas' – Based on the extraordinary real life of explorer Maria Graham, On Starlit Seas explores the cutthroat origins of the UK's chocolate industry."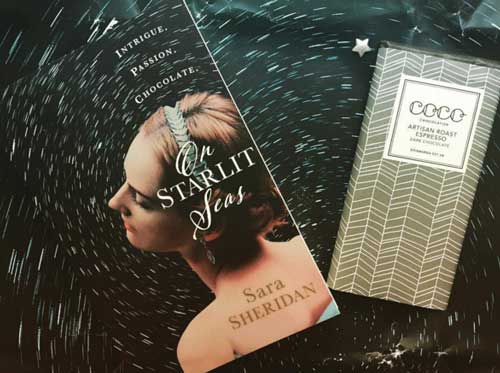 Well, that was me sold. When I was given the chance to meet her and eat chocolate for real whilst talking about it and her novel, then I was there like a shot.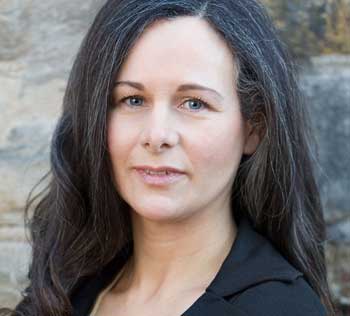 And Sara has gone up even more in my estimations that she was already as when she says hello in a branch of 'Hotel Chocolat', I almost grab her hand off as she gives me some of the heaviest chocolate bars ever! Oh I am going to enjoy this pressie. I actually do now feel as if I'm about to step inside the novel for real. Hi Sara! I have so many chocolate themed questions to ask you! Just then coffee is served and a bowl of strawberries arrives. I may never leave this place.
You've written quite a remarkable story.How did you discover this true life tale?
I found it in the John Murray Archive in the National Library of Scotland. Maria Graham was real, as was Murray, her publisher. She kept journals and wrote him letters – I sat down to read them and it was as if she was telling me her story.
Maria was a woman ahead of her time. What do you admire most about her?
She was very calm! I think the restrictions would have driven me crazy, to be honest. When she discovered how to measure earthquakes for example, she wasn't allowed to present her findings at the Royal Society because she was a woman. In the end Charles Darwin stood up for her, and she did present, but she was quite calm about it all. I wouldn't be!
Now, I like to ask about research but I can imagine what yours was! 😉 How did you come across the information needed for your novel?
Apart from the John Murray archive and reading Maria's published work – I spent time in a number of archives including the London Metropolitan archive. I also work a lot with artefacts so I look at paintings of the period and clothing etc. I have written about this period before in The Secret Mandarin and Secret of the Sands so the London context is one I know quite well now.
Your inclusion of Joseph Fry and John Murray was a lovely touch as was Cochrane. Cochrane is a national hero in Chile I believe?
Aw. Thank you. I visited Cochrane's home village in Culross near Edinburgh and I also saw some of his navigational equipment when it was on display at the National Museum of Scotland. He's a fascinating figure. In South America he is revered but we don't honour all our heroes and heroines in this country!
The story of chocolate is fascinating. Joseph Fry, the chocolate presses, the opening up of new markets and the way chocolate was starting to be enjoyed by the masses. What was the one fact that you remember the most, that surprised you?
I think the amount of industrial espionage. These very respectable businessmen were stealing ideas from each other willy nilly. They sent in spies to each other's factories. Hilarious.

Chocolate Questions
Dark, milk or white?
Mostly dark, but then some days, MILK.
Plain chocolate or chocolate with nuts and fruit in it?
I love nuts but I was in Copenhagen recently and discovered chocolate with licquorice. Oh. My. God.
What's your favourite chocolate?
Apart from the Laakrids (that's the licquorice chocolate) I sometimes sneak myself a wee bar of raw chocolate – CocoMylk is a good one.
Soft centre and hard centre?
Well, if you're offering both…. Probably soft. At Christmas we get chocolate limes every year. Love.
Favourite chocolate dish or dessert?
My auntie Rachel makes a cracking chocolate cake.
Thanks Sara!
Lovely to speak to you again Susan!
Then for the next 24 hours we stay in the chocolate haven. I ask to live here or to go and live with Sara given the fact she's got rather a lot of chocolate treats at home. But she's busy on a blog tour she says. Oh well I say, maybe your Auntie Rachel – she who makes the cracking chocolate cake  – needs a lodger? I don't get an answer and I don't really care. The chocolate fountain has been switched on….