#Authorsonlocation – Canadian Rockies – Dave Butler
Off to the Canadian Rockies  – for an adventure novel and mystery all in one. If you want to really get under the skin of this place, see what the tourists don't see and venture into places you might not see otherwise, then Jenny Wilson, the protagonist of these mysteries is the best guide. So too of course is Dave Butler who now lives in Cranbrook, right in the location he knows and evokes so well..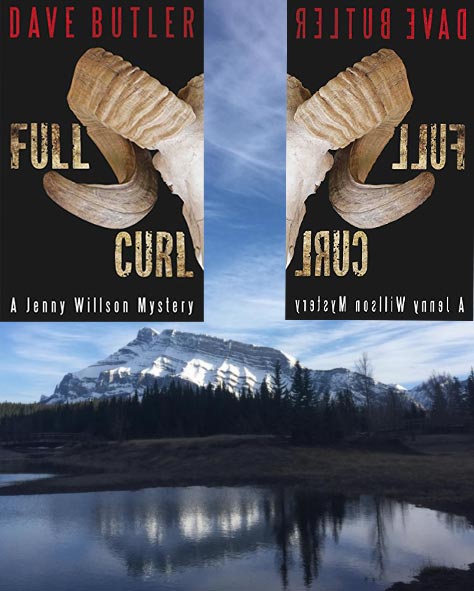 Hi Dave – so what's so special about your literary location?
The first and second novels in the Jenny Willson mysteries are set in the mountain ranges of western Canada. These amazing places provide inspiring and dramatic landscapes that are an ideal match for the drama, mystery and intrigue in the stories.
These mountain ranges are where I live, work and play. Beyond that, they're deep in my DNA. They are part of who I am, and how I think.
Why is your setting good for your story?
The dramatic mountain landscapes of the west not only provide dramatic settings for Jenny Willson's work as a park warden, but they're the focus of many social and environmental issues that challenge many mountain communities. They can turn friends against friends, neighbours against neighbours, and families against families, sometimes with deadly results.
How do you research your location?
I've visited all of the locations in the books, but I do use good reference texts and guidebooks when I need to confirm history or other details.
Do you ever merge settings or fictionalize some?
No – all of my settings are real places, and the descriptions are as accurate as I can make them.
Where do you do really like to visit in your location?
While I love the Rocky Mountain National Parks, my favourite place is the Rocky Mountain Trench, which parallels and sits to the west of the Rockies.
The Rocky Mountain Trench is a long, gorgeous geographic feature than can be seen from space. It's grasslands and pine forests, scenic communities,  rivers and wetlands, migrating birds and mammals large and small. It's a long dramatic valley with mountains of opportunity to the east and to the west.
Many thanks to Dave for putting the wonderful area of the Rocky Mountains on the BookTrail Literary Map! And for his stunning photographs
BookTrail Boarding Pass : Full Curl
Twitter: @Dav3butl3rDave  Web : davebutlerwriting.com