Who is Maud Dixon set in Morocco
When a novel title is a question, it needs reading and finding out! A writer who goes under a pseudonym, someone who works for her and might want to be her…. off to Morocco… I AM THERE!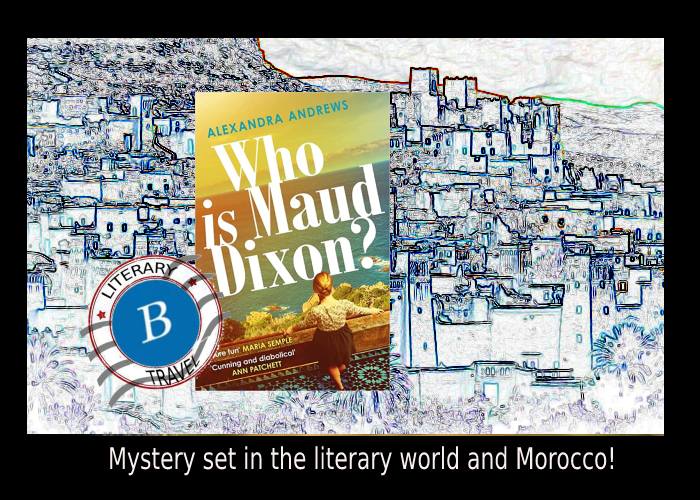 Boarding Pass Information: Morocco
Author guide: Alexander Andrews
Genre: Mystery
Food and drink to accompany: Moroccan sweets and coffee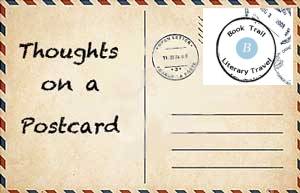 @thebooktrailer
#Bookreview
When a novel title poses a question, it immediately gets my radar going. Who is Maud Dixon indeed? When authors write under a pen name, it's always intriguing and when the setting comes across as strongly as it does here, then that is me there!
Florence, the main character in the novel works in publishing. Well another tick right there from me! There's lots of insight into how things work which is interesting and it's always good to be in this industry for a novel of intrigue.
When she gets a job as an assistant to a mysterious writer, things heat up. This author is Maud Dixon who is really Helen Dixon. Only her agent knows the truth until Florence is brought into the secret. You can imagine her excitment! It's a bit like finding out who Elena Ferrante is.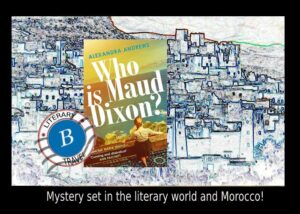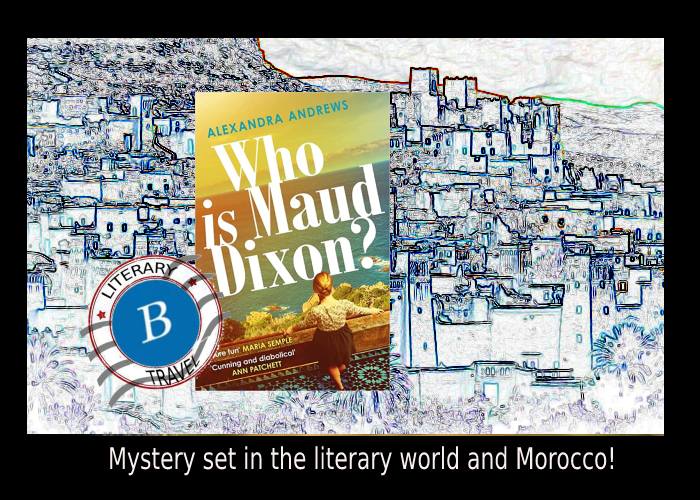 They soon head off to Morocco and that's when the novel as well as the weather heats up. One day, everything is turned on its head and well, you just have to read to find out as it's like a match is lit and Florence is off. She wants to like Helen but feels she could do a better  job of her writing. She likes Helen and wants to be her friend. She dislikes Helen and is jealous….so many emotions!
The fact that most of the novel takes place in unfamiliar surroundings to Florence is key. The glamour and luxury ramp up the tension and the secrecy that Florence finds herself wrapped in is very compelling. What is going on? I kept asking myself. Losing myself in both Morroco and the web of intrigue the author spins and spins.
I liked Florence – despite any flaws, she explores the culture and other books set in Morocco such as Paul Bowles. It's a great nod to what Florence and Helen think about  books and how place in the novel is set in stone.
This is a really twisty and gripping read. If I ever got a job with an author who writes under a pen name though, I might think twice 😉

Instagram: @alexandra.andrews.writer     Web: alexandraandrewswriter.com