#TravelTuesday – Swimming in the winter sun
This time of year many of us yearn for a little winter sun, so if you can't jet away, here's some literary package holidays for you to enjoy. Feel the heat from the pages when all around you is cold and snowy…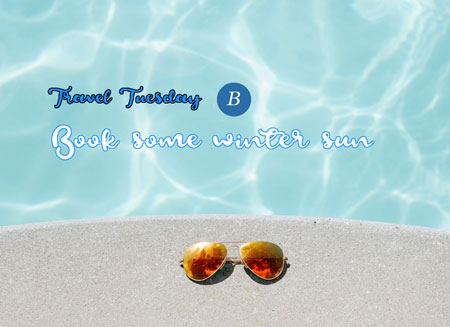 Winter sun:
USA – Sun and swimming in the The Hamptons
Fancy a pool house in the Hamptons? A house share sounds like a good idea right? Well, not the one in the novel that's for sure. Although the houses are described in exquisite detail, the pool houses glisten with envy, sea views shimmer in the distance…..there's something dark in the water..
Dip your toes into this read though and read close to a pool for maximum effect!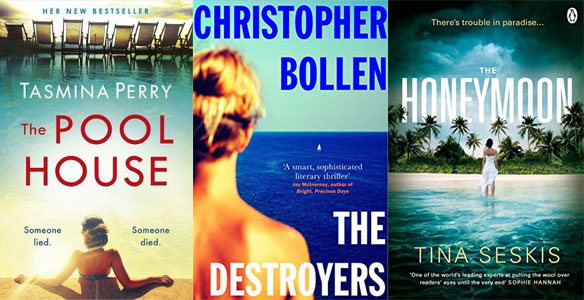 The Greek islands and the jewel blue sea are at the heart of this novel. Just listen to the descriptions of the setting:
The Greek island of Patmos was a wheeze of colour: bleach blond dust, scrub brush of wiry green , the wet-metal shine of water , and low rock walls blooming sinus pinks. "The beaches here were perfect and the sea like glass" It's a story of revenge and of leaving your family behind and escaping to the sun, so you might get a tip or two for the festive season 😉
You go on a nice romantic holiday to get away from it all, or maybe on a honeymoon like in this book, only to find someone go missing. Could they have swam off the island? In the middle of the open ocean? The middle of nowhere? All that water – an idyllic paradise, the chance to swim and relax in the water all day….OR the biggest rubbish bin for getting rid of evidence in the world….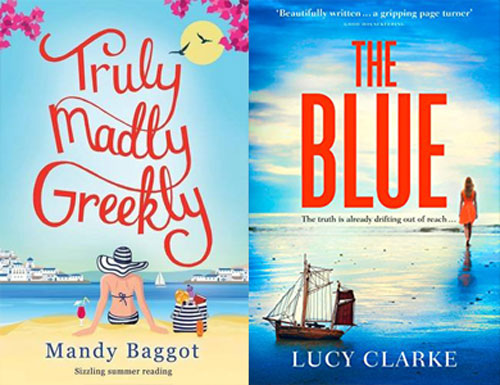 Mandy Baggot is your guide to all the best beaches and places to swim.Her novels are full of such lucious locations that if you pick up a literary package from this lady, you're sure of a very warm and happy time. The island comes alive in fragrance, setting and tastes too – from the olives and the ouzo, so a lovely change from mistletoe and snow! Imagine the heat of the beach..that cool water…yeah go on….
Ever wanted to just get away from it all, sail into the unknown ..who would you go with? A group of people you've only just met? That's they way to  travel right? Make friends and join in experiences on the high seas….but what happens when you REALLY don't know the people you're on board with.