Tragedy on the Branch Line set in Bury St Edmunds – Edward Marston
Tragedy on the Branch Line by Edward Marston
Tragedy on the Branch Line set in Bury St Edmunds – Edward Marston. I do love this series. A gentle series of novels set on the railways of England which hide a series of mysteries as well as offering an excellent portrayal of  the railways at the time and social mores of the day. They are all so immersive and give a clear often panoramic view of the railways that I always feel fully captivated and immersed. I can practically smell the steam of the trains themselves.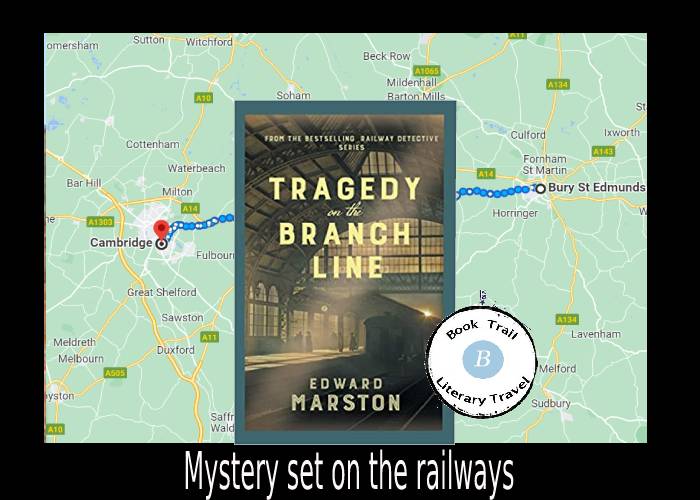 Boarding Pass Information: Tragedy on the Branch Line
Destination : Cambridge and Bury St Edmunds
Author guide: Edward Marston
Genre: cosy crime and historical
Food and drink to accompany: something from the buffet car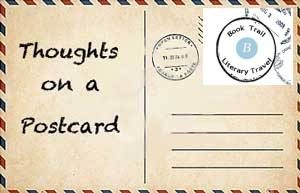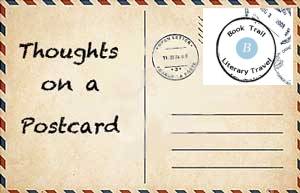 @thebooktrailer
#Bookreview
This one has a gripping premise of a man who rushes from Cambridge to Bury St Edmunds only to fall dead on the platform as he gets off the train. From that point on, I found myself rushing through the streets of both places, bumping heads with the grumpy station master and trying to get to the truth with Colbeck and his team. Apart from the uniform, I feel I could have easily worked alongside them.
This mysteryintroigued me as it involved Cambridge and the academic scene plus the very famous boat race that takes place each year in the city. I know nothing about this race but it interests me and it was interestsing to learn about it, its history and what it involves with facts sprinkled through the text. This is a really competitive and hard world. The passion of those who race and the importance of winning really fascinated me.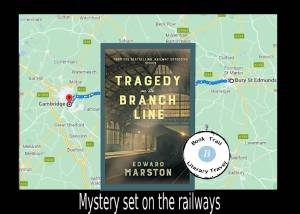 It's not just a mstery about the Cambridge boat race however. There's a few side stories about the policeman and his wife and another relationships in the novel. That's what makes this series so endearing and although they can be a little distracting from the main story, they are good to give a bigger picture and development of the characters. You can read these as standalones however but if youy read in order, you really feel as if you could head down to any of these places in the book and meet Colbeck and crew.
Edward Marston you do cheer me up and I find time to sit with these novels and take my time to read them. Simple and quiet novels that I really feel deserve more attention. I'd actually love a series  on the telly. Maybe one day!