The Toll House by Carly Reagon
The Toll House – a creepy old house in England
Somewhere in a remote and anonymous toll house – Kelda and her young son move into an old toll house for a fresh start but when she finds a death mask hidden behind a wall, she starts to question what was this place before she moved in…..and did the previous inhabitants ever move out….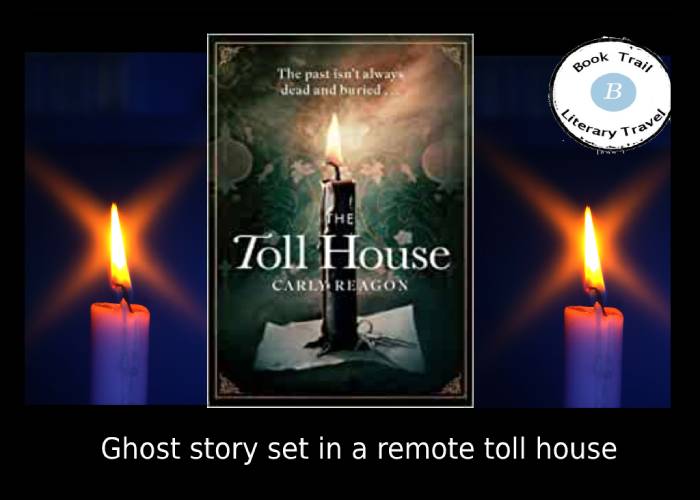 Boarding Pass Information :  The Toll House
Destination : a remote house
Author guide:  Carly Reagon
Genre: ghost story
Food and drink to accompany: nothing as you'll be too scared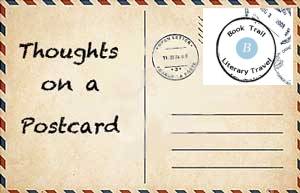 #Bookreview
A novel to transport you deep inside the walls of a Toll House
Bejeepers. This is one of those novels where I question why I read creepy novels at night. There are no real locations in this book but it's the setting of the old toll house that is the real draw. I read a bit about toll houses when I spotted this book as it seemed as if it was going to lead me down a dark path…and it did. Just look at that cover for a start!
Kelda and her young son move into the toll house for a fresh start but not all is as it seems once she finds a death mask hidden behind a wall. Now, if I was Kelda I would have been straight out of that house and as far away as I could have gone. However, that wouldn't have made for a very good novel so I, for one, am pleased she stayed.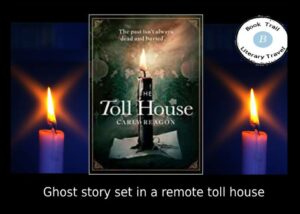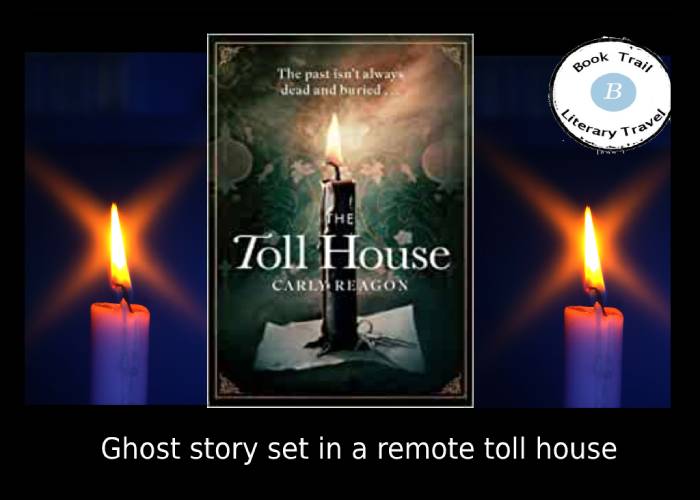 The story was gripping and unsettling from the start. There's no down right horror moment as the novel is more ticking time bomb kind of scary. That for me is even worse – just imagining what is going to happen. I kept thinking and seeing things what were going to happen over the page in my mind's eye. When something else happened, that was even more unsettling.
What made this book for me were the two timelines – leading up to Kelda and her son being in the house and what the house was like before that. There's something strange and spooky anyway about tollhouses isn't there. Someone in a remote house waitng for passing travellers and then taking money from them. A house in the middle of nowhere on a lone country road or close to a bridge. People pass by and never stay….
The theme of death masks was neatly done and sweet literary gods this was a very creepy thread throughout. Step away from the wall Kelda I shouted. Put the mask back Kelda I shoulted.  Death masks are as creepy as they sound – who makes a plaster cast of a dead person's face? Plenty it would seem as I googled examples.
So, definately read this. Be brave – turn off the lights and just imagine what may lie behind your walls….
Oh and most of the author's name spells out YE  AR  GONE C?  Coincidence?

Twitter:   @carlyreagon