The Rising Tide set on Holy Island – Ann Cleeves
The Rising Tide of Holy Island
Can't believe it's the tenth novel featuring Vera already! This time we're off to Holy Island for a reunion that has gone tragically wrong. This is not the first time the island has been the scene of a tragedy during a renion and the two cases are compelling.
Vera is back….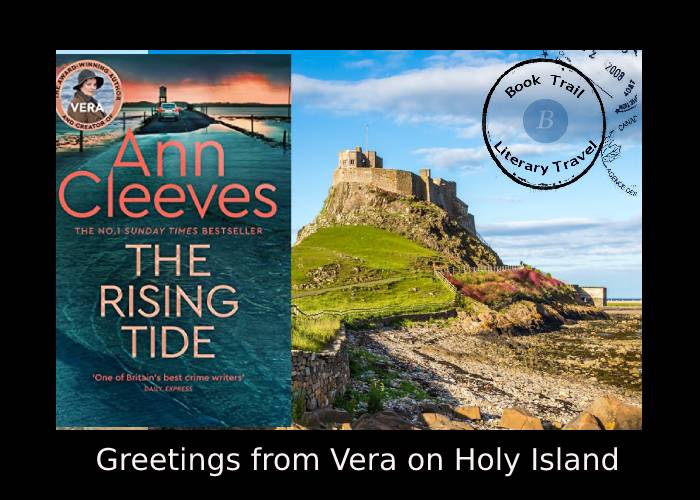 Boarding Pass Information: The Rising Tide
Destination : Holy Island
Author guide: Ann Cleeves
Genre: crime fiction
Food and drink to accompany: A bag of chips on the road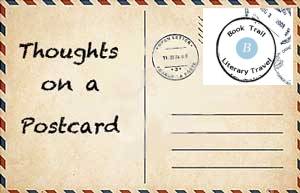 @thebooktrailer
#Bookreview
A crime novel to transport you to Holy Island in Northumberland
For the tenth Vera outing, I was poised for some particularly gripping writing and a mystery to beat all mysteries and I was not disappointed.
Holy Island
Fifty years ago, a group of teeangers went to Holy Island for a bonding experience. Some have returned every five years since but that first reunion is the one they all remember. Isabel Hall was a friend they tragically lost on their first time on the island and memories come back to haunt them. Skip to the present day and a journalist is found hanging on the island. Vera immediately suspects foul play and as she uncovers the connections between the reunions and the secrets that the group are hiding, then hold on to your Vera shaped hats. This is going to be gripping.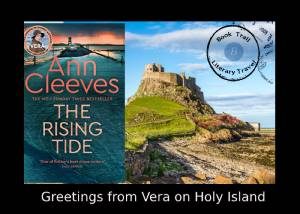 The small island also known as Lindisfarne is steeped in history anyway but now Vera has her own history to investigate. She is particularly stubborn and determined in this novel and has a very nice relationship with Joe.
The island setting was perfect for Vera's 10th case. It provides the remoteness, isolation and claustrophobia that ramps up the tension. Stories of island life, the causeway and the history of the place gives it that ready made sparkle that Ann Cleeves makes her own.
The people on the island are a complex bunch and Vera has a way of getting under their skin.  The locked room feel, the frustration of island life and the tides all mix for a Vera investigation to beat all others.
Happy tenth birthday Vera!

Twitter: @AnnCleeves   Web: //anncleeves.com/