The Rising Tide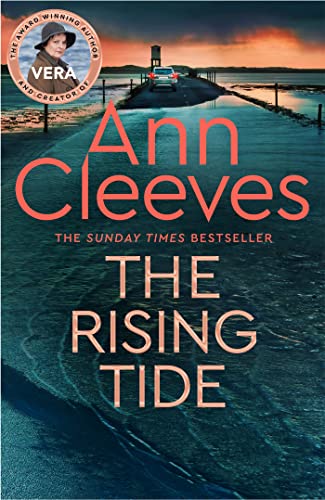 Why a Booktrail?
2000s: Vera heads to Holy Island
What you need to know before your trail
Fifty years ago, a group of teenagers spent a weekend on Holy Island, forging a bond that has lasted a lifetime. Now, they still return every five years to celebrate their friendship, and remember the friend they lost to the rising waters of the causeway at the first reunion.
Now, when one of them is found hanged, Vera is called in. Learning that the dead man had recently been fired after misconduct allegations, Vera knows she must discover what the friends are hiding, and whether the events of many years before could have led to murder then, and now . . .
But with the tide rising, secrets long-hidden are finding their way to the surface, and Vera and the team may find themselves in more danger than they could have believed possible . . .
Travel Guide
Holy Island, Northumberland
This mysterious tidal island off Northumberland's coast becomes inaccessible when the tide washes over its causeway. When it's safe to cross the causeway. you can find charming cafes, an ancient priory, and a castle.
Perfect for a retreat like the one in the novel, right? Except this one ends in murder and Vera is soon on the case.
BookTrail Boarding Pass: The Rising Tide
Destination/Location: North East England,  Holy Island Author: Ann Cleeves  Departure: 200os
Back to Results